THRILL AFRICA, THRILL FOOT ! ARE YOU READY TO GOAL ?

KENAKO SOUTH AFRICA ! 

LADY WORLDCUP

Yes ! It was a great day THAT day ! Lady World Cup was within our walls, in our country main city, Abidjan (Ivory Coast) during the famous Trophy Tour handled by FIFA and Coca-Cola. This was October, 17th 2009. 

The following piece of artwork, "Lady Worldcup", enable me to win a bundle of tickets to attend the event. Special thanks to Serge-Eric -- he'll know why !


More to come...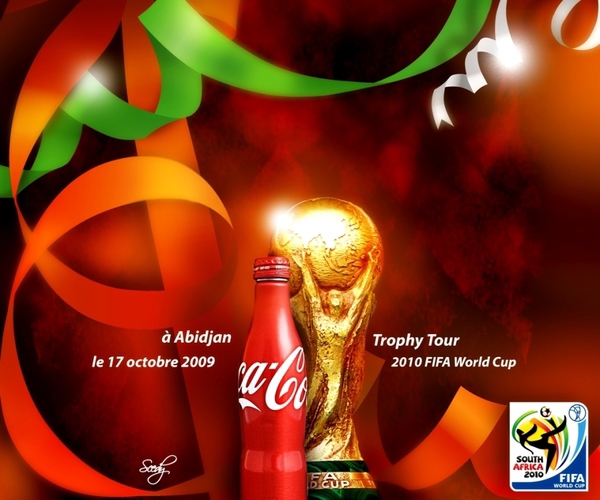 Me, by the side of "Lady WorldCup". Great !