An Identity designed for CHI 2011 Conference held at the Vancouver Convention Centre in Vancouver, BC. CHI (Conference on Human Factors in Computing Systems) is the premier international conference for the field of computer-human interaction.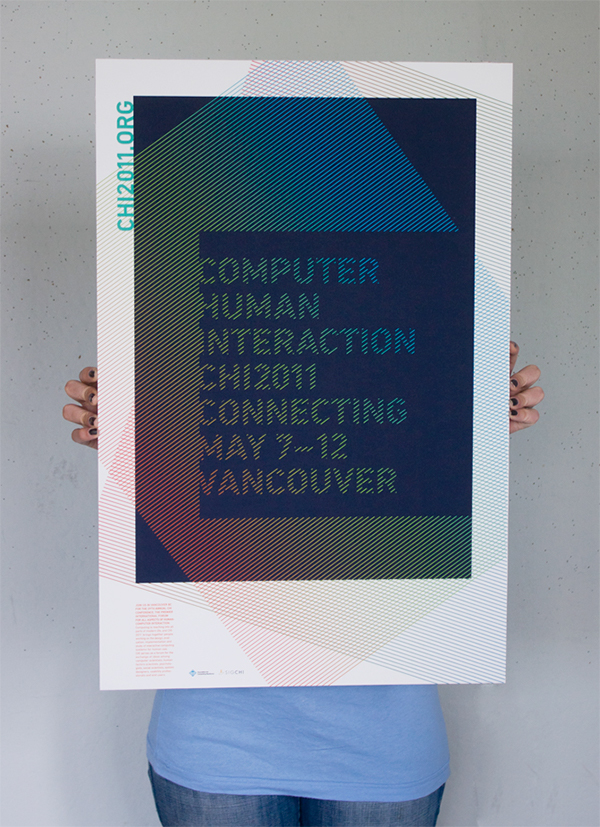 Poster: Would be sent in mail to advertise the conference.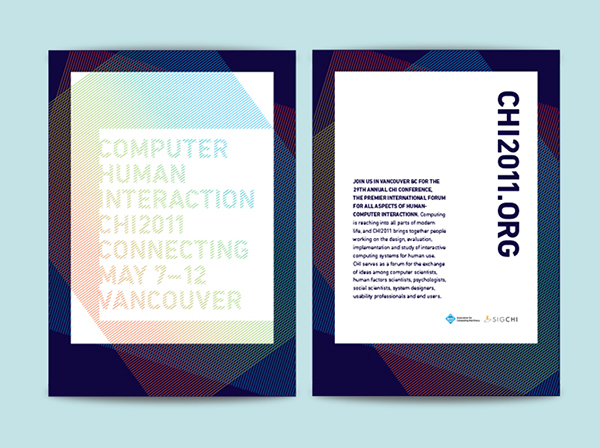 Postcard (front and back): To be placed in swag bag at the 2010 conference to advertise the 2011 conference.