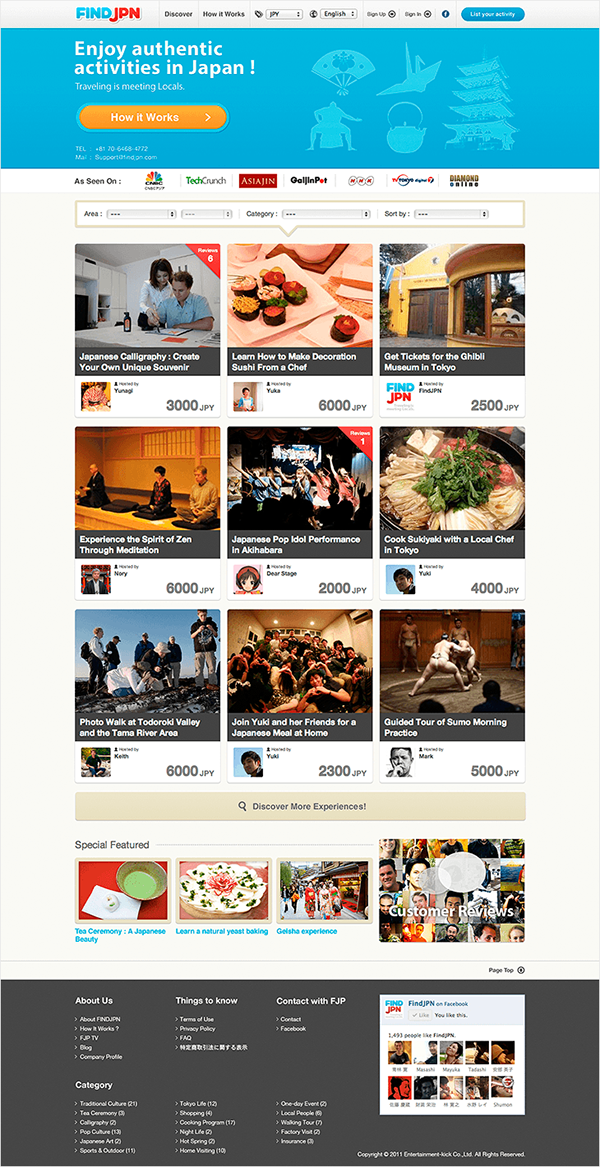 Wondering what to do in Japan? Discover unique travel experiences on FindJPN, a marketplace for offbeat tours, authentic activities and your guide to Tokyo.


Rather than merely to introduce the tourist destinations, to introduce Japanese culture through the people.I thought FindJPN advantage of different services and other tourist information services and travel guide books, and that "communication" to begin to reserve that the Guest Host.
To experience Japanese culture through communication with the Japanese. Speaking of more, and what experience, including communication, might have an experience of Japanese culture in the true sense of the word.


When the light of the purpose of the user perspective and capture the "culture" such as the nature of editing and how to show the information, the name of a catalog rather than a representation of a magazine dictionaries and find a solution to the purpose, broaden the choices from the visual and it is the best representation, made ​​a production based on the concept of "communication catalog of Japanese culture."


Made a design and UI design information while an awareness of the visual size of that list and as a catalog, does not impair the operability. Foreign tourists came to Japan, go to the Japanese culture that are interested in ventilation from this site, we will continue to gain experience.