I was briefed to create a call-for-entries poster that would demonstrate how natural materials can be applied to create eco friendly design. At the same time inspire a standard of thinking for the student architects' entries.
I created a living poster by stencilling a mixture of yoghurt, clay and moss onto an A1 board. These were incubated in a greenhouse until the moss grew.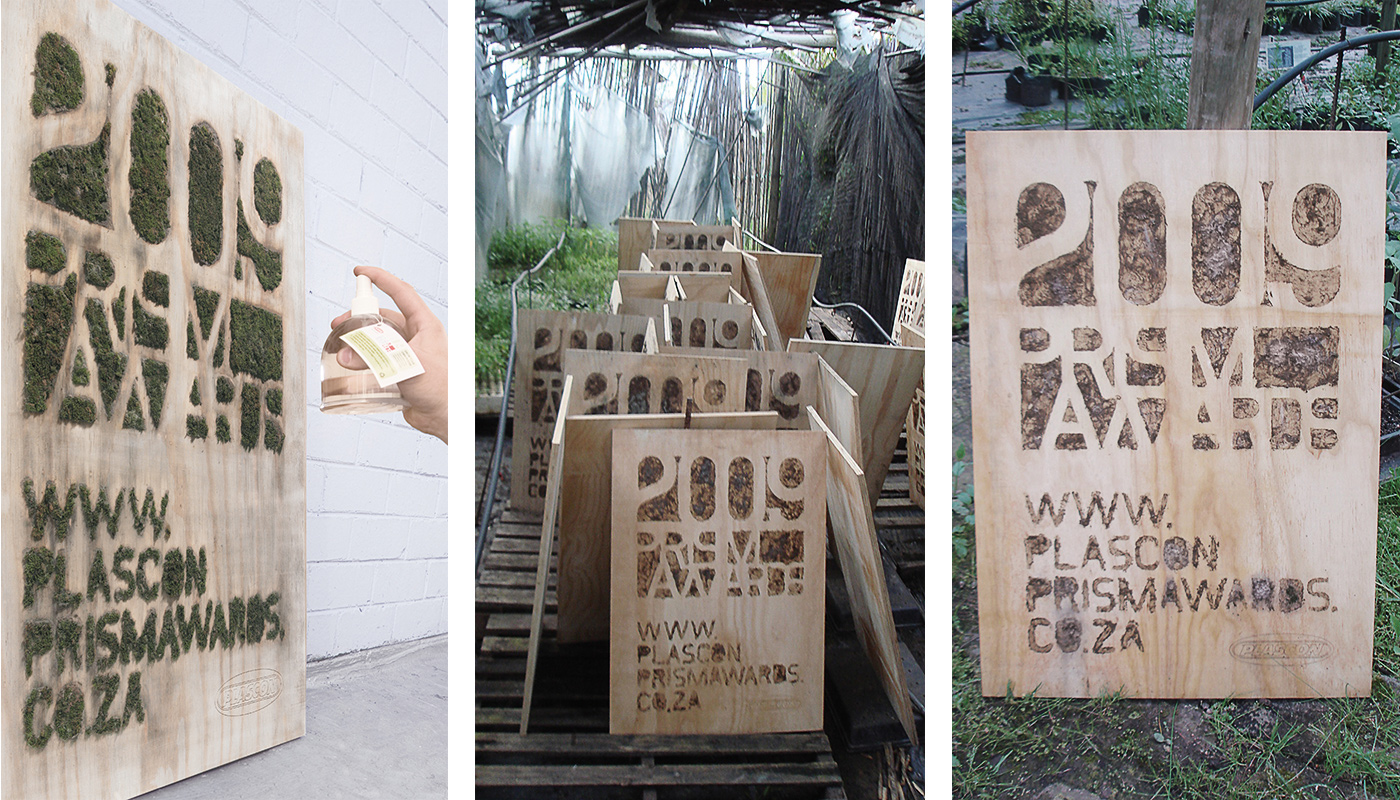 Outcome
The reward of growing and maintaining your own poster appealed to design students' fresh way of thinking and kept the Plascon Prism Awards top-of-mind. This increased participation by students and lecturers to a level never achieved in the previous years. The living, growing poster was a demonstration of transient, eco friendly design that would inspire them to create sustainable and environmentally conscious spaces in their future careers.