Hello' and Welcome to Official Classic's Blueprint EPS Vector Catalogue!
Thisproduct is particularly made for graphic designers, 3D/CGI animatorsand design studios to help their works and to save time. We alsorecommend it to anyone who feels like creating some (art)work - liket-shirts, illustrations, presentations, posters, etc.Allthe Sets include objects and paths as well. They can be used as youwant, you can modify them as you wish or simply justcut/copy/paste/transfer/ multiply/colour any part of the vectors. Yourimagination is the only limit!
  Part 1. 1-10   : Click me!
  Part 2. 11-20 : Click me!
  Part 3. 21-24 : Click me!
  Part 4. 25-28 : Click me!
  Part 5. 29-32 : Click me!


Feel free to download and try out our gift set from  
www.officialclassic.com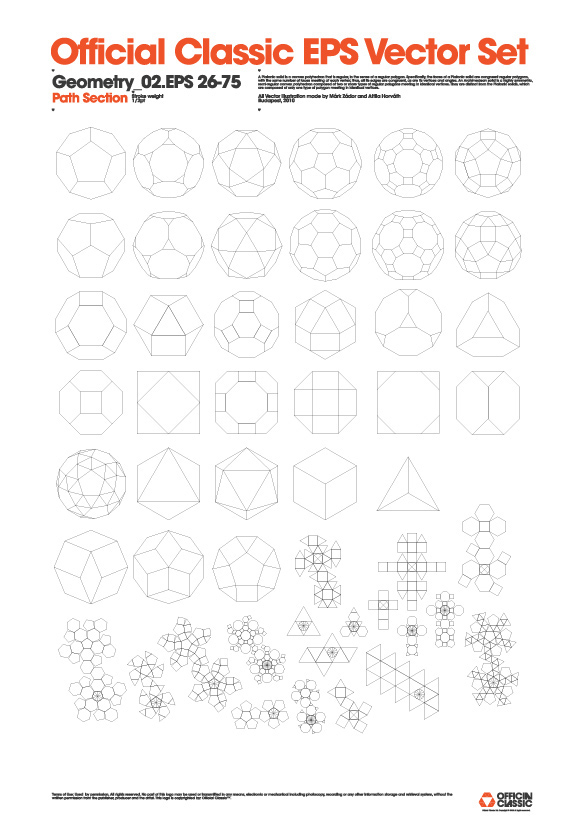 We started off our website and catalogue with 500 vectors / 20 sets in March 2009.
Since then we've doubled up and today we've reached a real milestone with  _ 1000 _  vectors in 38 sets!

It wasn't eazy at all and I think this wouldn't happen without your inspiring support.
We would like to say a biiig THANK YOU VERY MUCH  to our Behance' InncerCircle!!!