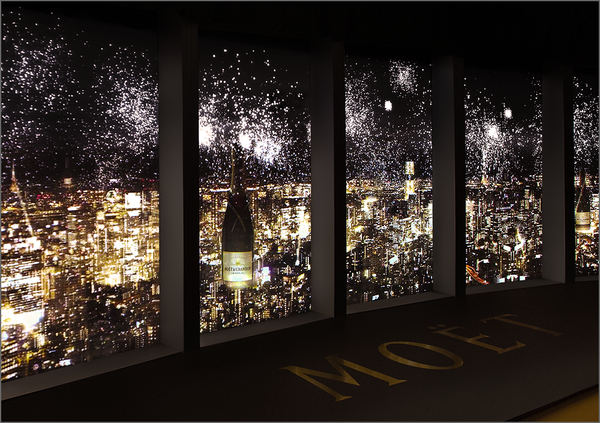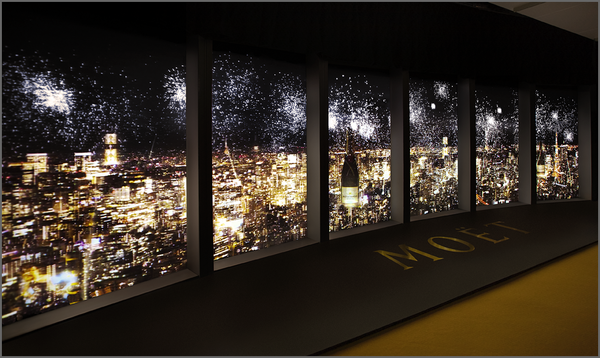 Moët Sky Cinema- Simulated Reality Video Installation
In 2009 Moët & Chandons flagship event "A Tribute to Cinema" was held in Tokyo to celebrate Moëts collaboration with Scarlett Johansson.
Moët wanted to do something memorable and I pitched an ambitious idea to create a Simulated Reality video installation.
The idea was to take the natural view of Tokyo and replace it with a replication of the view using 16,000 lumens projectors and carefully built screens disguised as the existing windows.
This would give viewers a more or less realistic illusion that they are looking out the window and not at a projected film. Once the view is transferred to film all limitations are gone, you can do anything in post production to transform the city.
Concept, Director & CD: Brendon Smale
ECD: Kevin Pereira
Chief Admin Officer - Production: Keith Pinney
Photography: Nacasa
CG: W0W
Production: Syn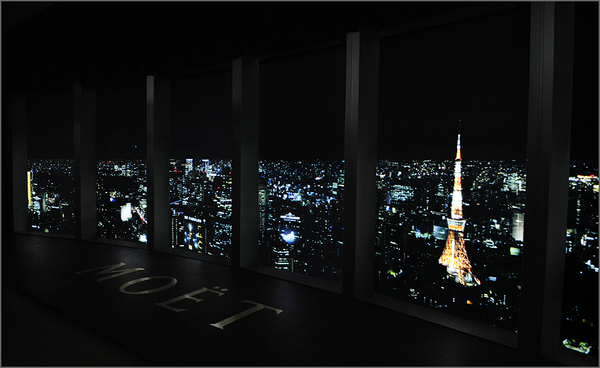 I also Art Directed and Designed the event space