NAAAP
National Association of Asian American Professionals
NAAAP Boston is a non-profit organization whose goal is to support and promote skills and values of leadership in the local asian-american professional community. I designed the event materials for NAAAP Boston's 3rd annual Leadership Forum. A 32-page program book, vertical banners, and signage helped to brand the event and provide a memorable environment for attendees.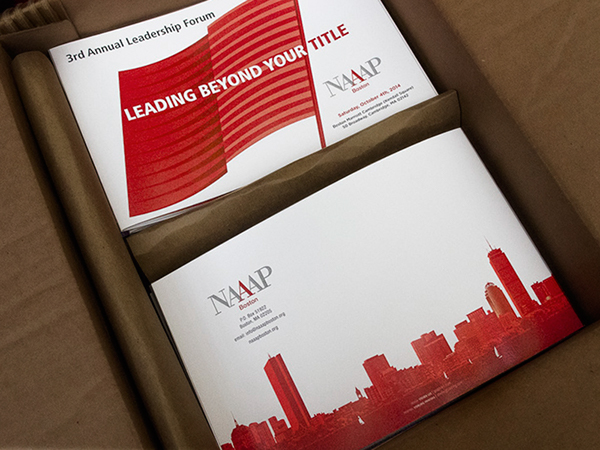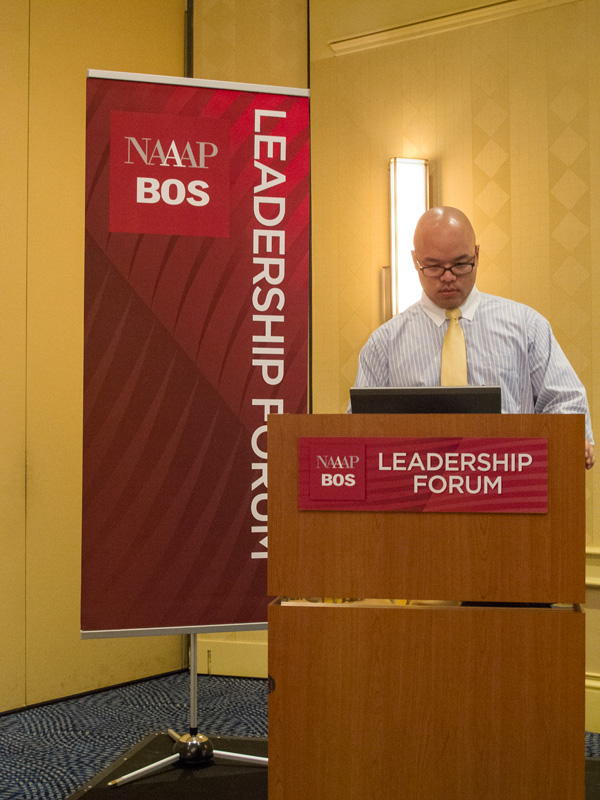 T-shirt design for NAAAP Boston's dragonboat rowing team, the "NAAAP BOSTON TYPHOONS"
A new logo system adapted by NAAAP needed to be implemented across all areas of the organization's public presence. This presented the opportunity to create a new visual vocabulary that would lead to a complete system which can be implemented across a range of different media components in a rational, integrated way. The initial implementation is a series of event banners. The banners will be used for group gatherings, conventions, job fairs, and other official NAAAP events, so they needed to stand out in a busy environment. The design was created to address several key concerns: Express, with clarity and forcefulness, spirit of the organization, provide a refined yet compelling landmark for event attendees, and tie the organization's identity with the distinct local community in an elegant and understated way.
Lunar New Year Gala
Lecturn signage for keynote speaker.
Invitation design
Noir-style invitation design for an awards dinner.