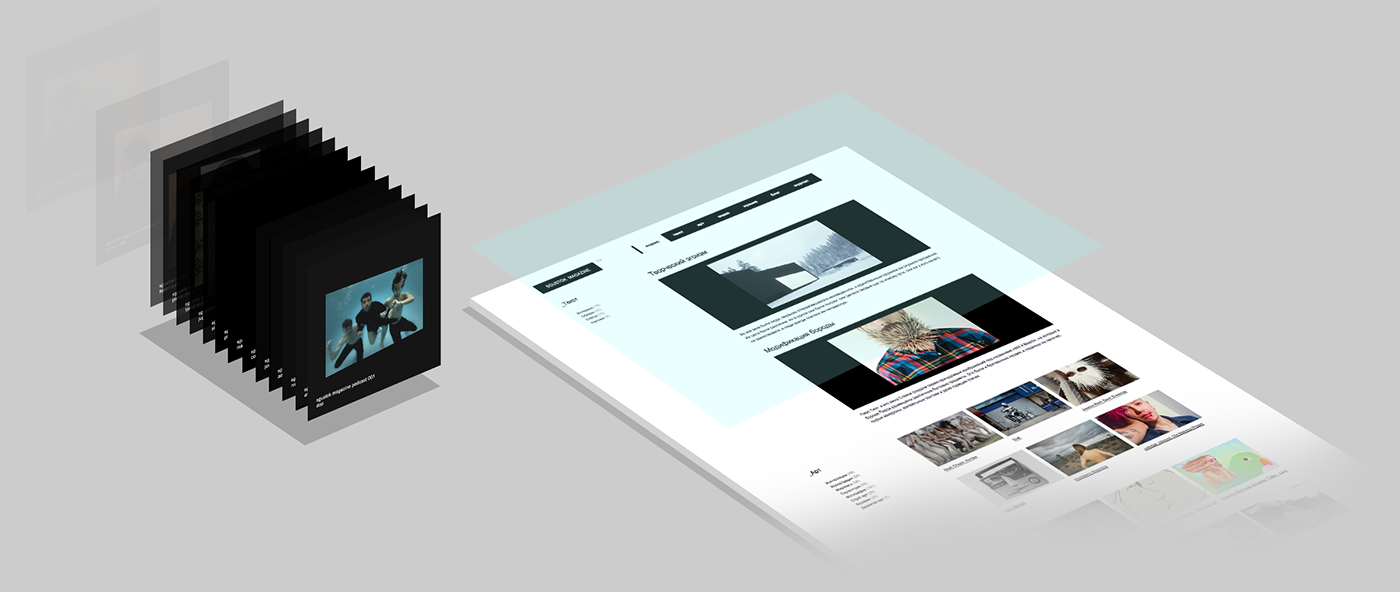 Design by
Denis Kovelev, Dmitry Kovalev
Sgustok Magazine is an independent magazine about contemporary art, music, fashion, design and video-art. Was created in 2005 as a result of cultural experiment. Since 2009 it is coming out as an annual PDF-magazine and is distributed both in virtual space through the Internet, and on DVD.
Tasks. Create online magazine design with closed add-content system for editors, Concept of podcast covers.