Pearl Izumi EMOTION
Pure Running
Pearl Izumi reached out to One & Company and Formant Studios to help them define their new range of lightweight running footwear. Pearl Izumi has built up some great heritage in this space, but now they really had the chance to start from the ground up with an entirely new approach for the line.

The team at One & Company and Formant worked together a new design language for 5 separate styles for both the trail and the road. Setting the design tempo, the focus was on lightweight construction and reducing materials, and bringing the foot closer to the ground...while maintaining support.

Pearl Izumi's Ultra Running team is an important part of improving the design and testing the product in the field. Timothy Olson ran and won the 2012 Western States 100 and crossed the finish line wearing the new Trail N-1's.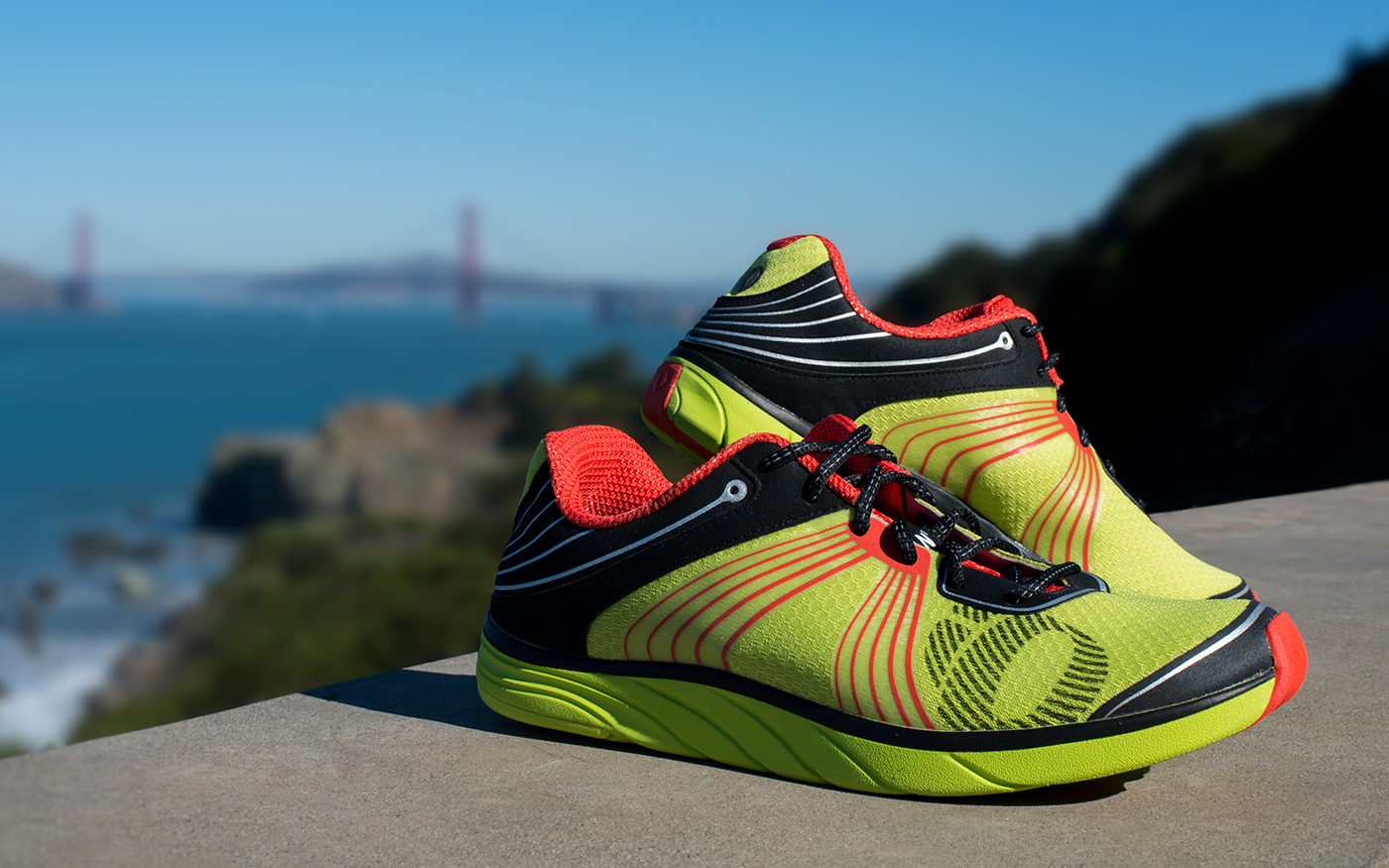 "

the eMotion N1 is a shoe that felt great right out of the box for my first run and continues to impress me after approximately 200 miles."
"The eMotion Trail N1 is hands down the

best trail shoe I've tried for 2013

"
"This is the trail shoe that Goldilocks would rock. Everything is "just right." It runs exactly true to size. The ride is not too firm, and not too soft"
"

The upper on the N1 is a true work of art.

It's simple and comfortable; seamless and breatheable; soft, yet supportive. It's everything other lightweight trail runners claim to be, but aren't."
TIMOTHY OLSON,  WINNING THE 2012 WESTERN STATES WEARING HIS PEARL IZUMI N1s
"The Trail N-1 is what I ran in. It's a nice minimal shoe with minimal drop on it that lets your foot just ride through. You don't have any of that slapping, just a nice forefoot plant and it propels you forward. I just feel like it's a light, efficient, and explosive shoe. It felt great yesterday. I like to have that nice proprioception where I can still feel what's going on underneath but just enough protection that you can still bomb down a hill."
- Timothy Olson