Online Fashion Store - Website Re-Design
London-based fashion store asked to redesign their e-commerce website for both design and marketing perspective.
UI of the site has to be easy n clean yet trendy n fashionable ...
Role played: Lead Designer
Work Done:
Conceptualization, Wireframes, Photo Manipulation, Web & UI Design, Logo Improvement .
This project was done for NetSoft Informatics Pvt. Ltd., in Jan 2010

.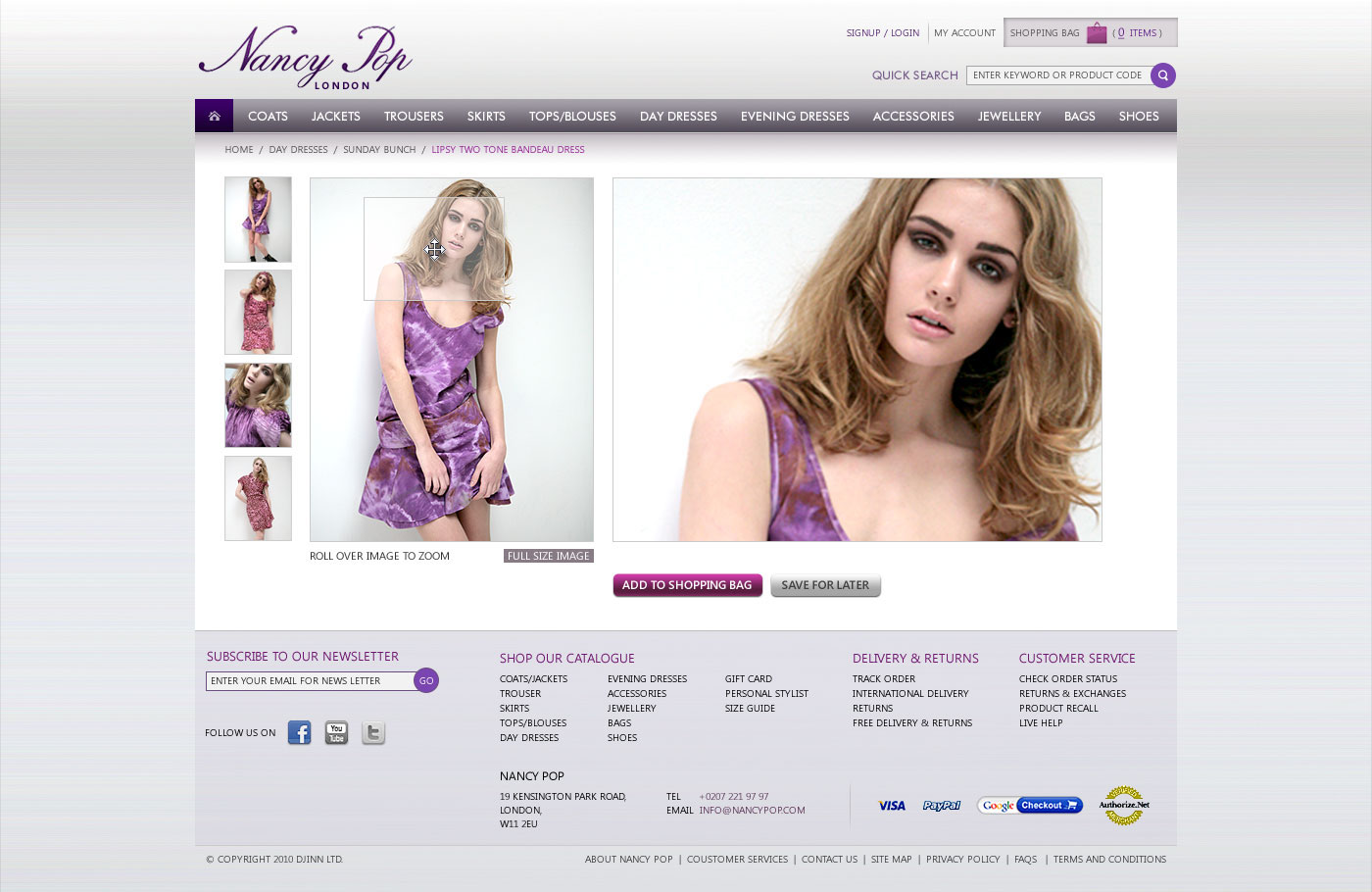 Old Website screen shots...