WHAT YOU KNOW IS THERE
I

LLUSTRATION

MODART

MAGAZINE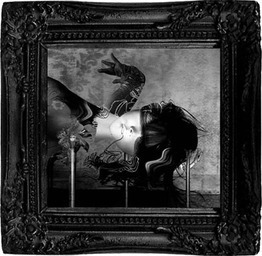 WHAT YOU KNOW IS THERE
An illustration for
MODART
MAGAZINE
If he was serious about findingsomeone to share his life he should take up some pastime. 'And one,'his therapist added sternly, 'that a woman might share,'referring,unfairly he thought, to his collection of electric and manual drills.The card was in Chorlton post-office.
A new therapy for a new age. Registered practitioner.
'It's a mixture of dance and acupuncture,' the lady on the phone toldhim. 'We call it dance-upuncture.
The tutor is very very intelligent,very very sensitive, very in the moment, very evolved; more than herlinear years.''Sounds like a laugh.' He said. 'Book me in.'
The police made him draw a picture. The girl poised delicately in anarabesque, the trip on the stool, the collision, the fall, the blood.But he couldn't drawthe needles. Always draw what you see, the police artist kept saying.Not what you know is there.
written by DAVID GAFFNEY