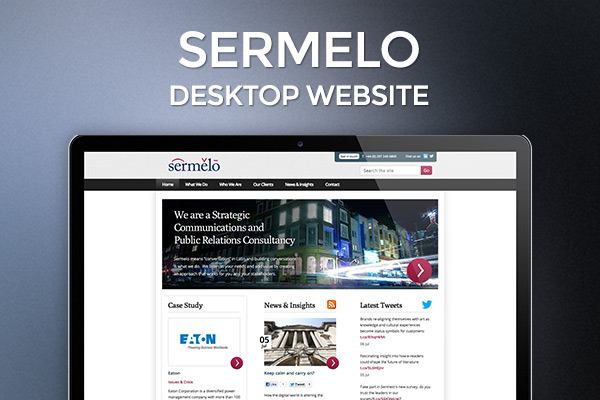 What is it?
Sermelo
are a strategic communications and public relations consultancy based in London. At the beginning of this project Sermelo had started up for a few years and wanted a new website for the next stage of their company development. They wanted to content manage parts of the website and showcase their great office location in the heart of Covent Garden.
My role
I wire framed and developed the information architecture, taking insight from competitor analysis and client requirements. I then created a look and feel, using colour and type to match the tone of the Sermelo logo. I wanted the London imagery and short bold statements about the Sermelo brand to become the focal part of the website.

I chose and art directed the London imagery that was taken by an in house photographer over a number of photo shoots. The website was to launch in December, this proved difficult to capture imagery of Covent Garden not emerged in Christmas festivity. 

Once signed off I designed the sub pages and liaised with the development team to help aid a smooth build. Since launch I have been involved in further improving and developing the content and design.