THE FOOD GANG

This project contains various illustrations of characters shaped out of food.



Coffee&Cookies character illustration

This are some scribbles and the final characters of the first version of coffee&cookies.
Actually I redesigned the characters, so stay tuned! :)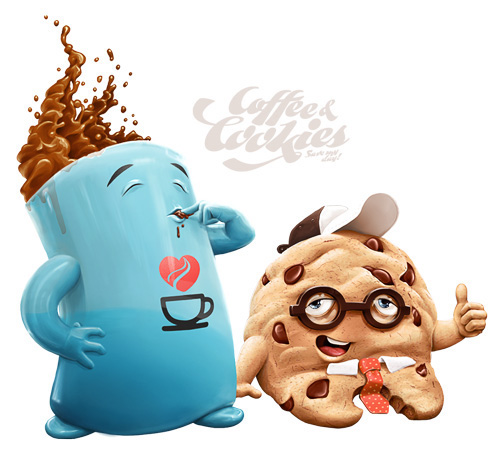 vulkomenkot.be

this is a character for the belgian lifestyle online magazine vulkomenkot.be, task was to illustrate the belgian national dish (fries).
First I scribbled different variations of the characters, then the client chose his favourite and i painted this in three variations.