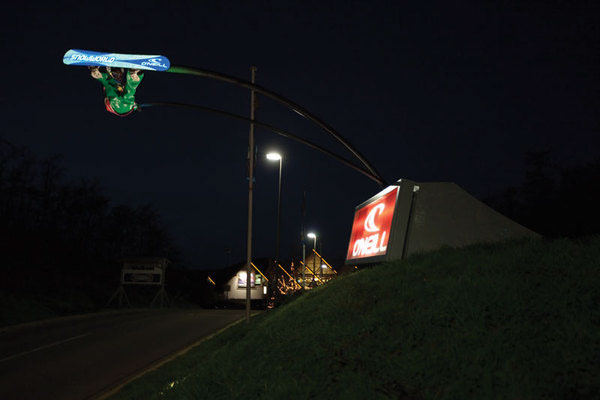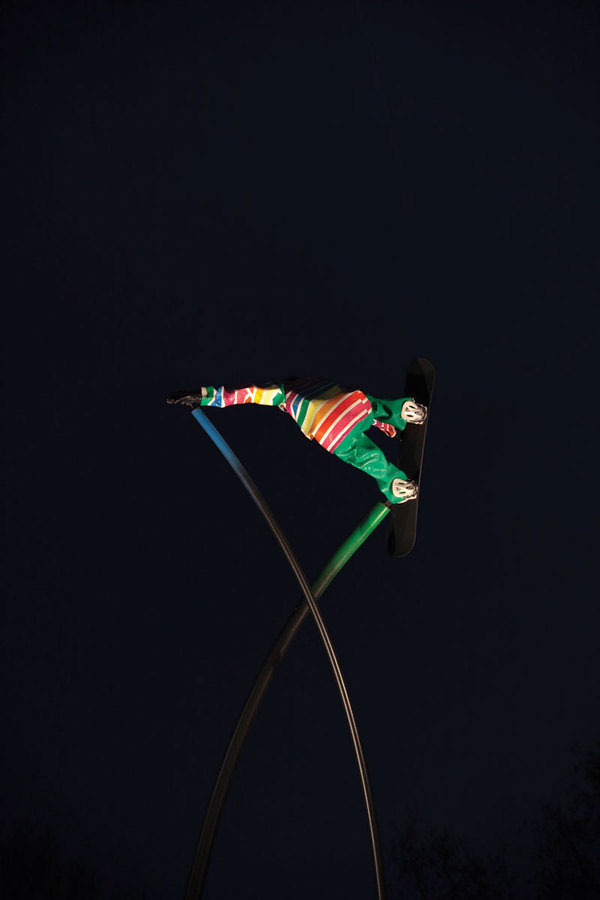 Billboarder
outdoor advertising installation for O'Neill Europe
Above the road towards Snowworld, an artificial snow slope
in Zoetermeer, the Netherlands a snowboarder is permanently
caught in mid flight greeting visitors. O'Neill asked me to create
a statement somewhere around the Snowworld facility. It needed
to boldly communicate their name and their connection to snow
sports. I designed and built this installation in 2009.
During the 365 days a year Snowworld is open it attracts ten
thousands of visitors from families to hard core snowboarders
visiting the freestyle park. To communicate to each on an
individual level, I incorporated many small details. For instance the
trick will be recognizable for insiders.
The installation was built with as much respect to the environment
as possible to limit the impact on the amounts of snow at resorts in
the Alps and elsewhere. The materials used are from recycled and
renewable resources and the lighting, including a flexible EL panel
in the snowboard base(!), consists of low energy consuming lamps.
more at
www.ihavepop.com