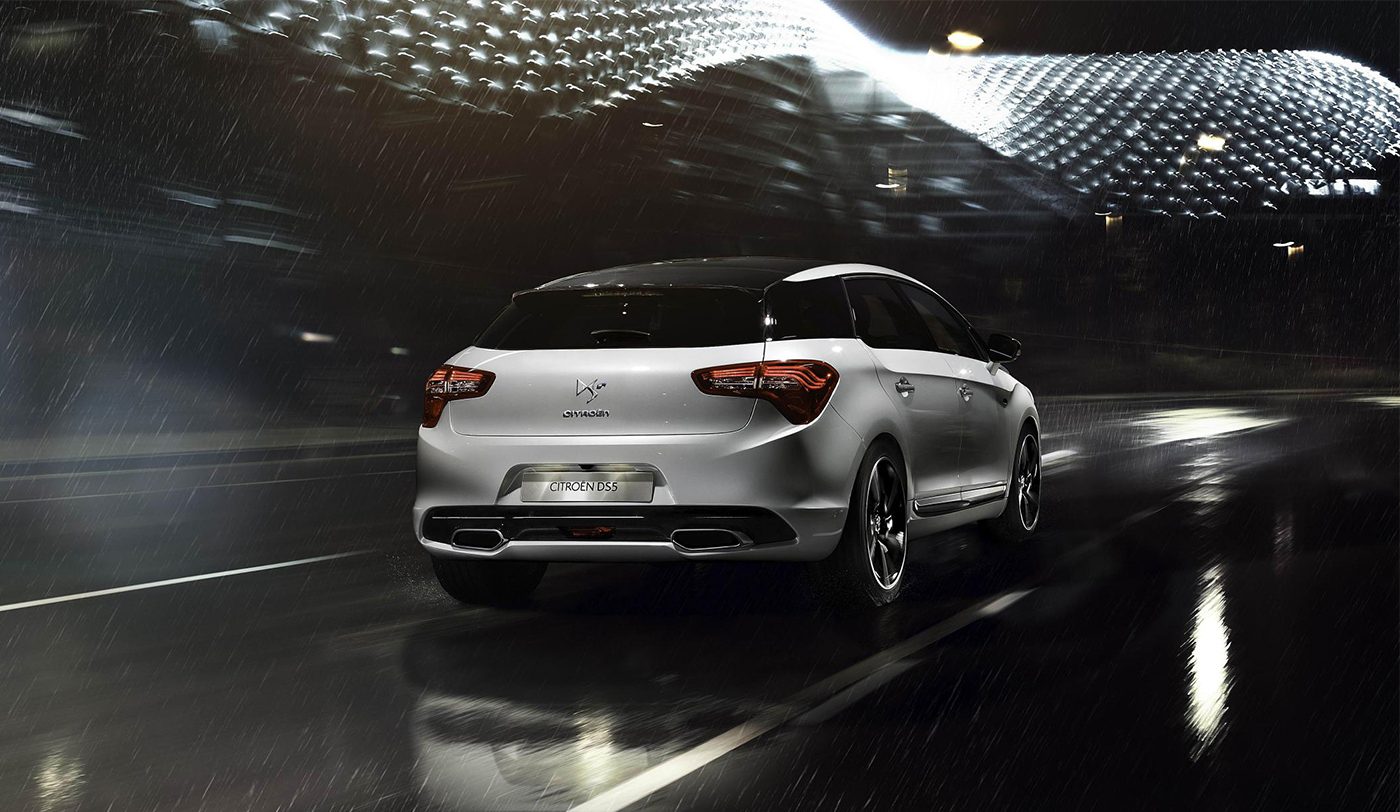 DESIGNED FOR CITROËN DS CHINA GRAND PITCH, DEC 2011
CONCEPTUAL VISUALS & ART DIRECTION
CITROËN DS, Original engineering for inspired experiences. DS is an innovative generation of cars, designed to open new territories, new perspectives to premium car buyers. Inspired by 90 years of CITROËN heritage and automobile excellence made up of the brightest European technology and style, infused with modernity and cosmopolitan spirit, DS cars invent the future, now. DS cars provide you with intense sensations, enrapture you by their exquisite attention to details and refinement, captivate you by its unique architecture and outstanding design. Alive, DS cars are engineered for inspired experiences CITROËN invents a new breed of cars, premium cars invented to enlarge real life and enrich your senses. Let yourself be transported.
Representing Citroën's high-end luxury cars, DS is of glorious history.
Since first launched in 1955, DS caused a sensation with its daring style, which led the trend of cars' fashion in the next 20 years. It created a new era for auto industry and had a dramatic sales number, 1.5 million in 20 years. DS crowned world rally champions many times with its avantgarde design and innovative techonology. At that time, DS became the fancy cars that a lot of celebrities and stars trusted and owned. It was also the car that helped President De Gaulle escaping the gunmen's attack. Known as the "Road Goddess", DS was the attractive top luxury fashion and perfect combining innovative techonology and modern arts. It was the symbol of the most advanced technique and the kreator of speed and spirit. With elegance and charms, DS was like a super star, making people falling in love with her at the first sight.
The original engineering is reflected in the concept of the cars itself : DS cars provide new solutions to automobile to bring together pleasure of the eyes, of the driving experience and practicity for well being. Therefore DS cars dare to propose new architecture, cutting edge design to reach new customers expectations.
Citroën DS3 is a new access to premium, combining dynamic sensations and personality to provide a modern answer to those who want to show their individuality: A style that gives out a real identity DS3 Citroën: floating pavilion accentuated by the craft stick, lateral wing, light signature in front with vertical LED lights reflecting the driving pleasure. A dynamic cockpit : low foundation, wraparound seats, conical handset, truncated sport steering wheel for a promise of unparalleled driving experience. Links to specific soil, a lowered body line for a lively and safe driving in all circumstances.
Citroën DS4 represents the creative technology, and it fits perfectly with the philosophy of the DS line by offering a car of strong advantages in style, feeling, architecture and refinement.CITROËN DS4 offers a new coupe outline of 4 raised door which combines dynamism and versatility for unparalleled driving experiences: A raised vehicle to dominate the route. A panoramic windscreen for a wider perspective. A front access of sedan and hidden rear doors for maximum accessibility. A unique touch of road for unmatched driving experience.
Heir to Citroën's long tradition of innovation, the DS5 is a bold new approach to the premium vehicle combining original creation and technological innovation to bring a visionary response to those looking to stand apart: A bold, sculptural creation exuding intense driving thrills. An all-new architecture blending driving pleasure and well-being for all passengers. A cockpit-inspired driving position for an exceptional driving experience. Beautiful and refined, DS5 combines an original vision and the Citroën expertise for exceptional well-being.
Citroën is more than 92 years old. Citroën earned a reputation for innovation and revolutionary engineering, which is reflected in the company's slogan "Créative Technologie". Its history of innovation began with its founding when (as noted above), André-Gustave Citroën introduced the first industrial mass production of a vehicles outside the United States.
In 1924, Citroën produced Europe's first all-steel-bodied car, the B-10. In 1934, Citroën secured its reputation for innovation with its Traction Avant not only the world's first mass-produced front-wheel drive car, but also one of the first cars to feature monocoque-type body. In 1954 Citroën produced the world's first hydropneumatic self-levelling suspension system, then in 1955 the revolutionary Citroën DS, the first European production to power disc brake. It brought also to the market hydraulic cornering, and automatic clutch shift. And DS was the first one to use the most advanced manufacture materials, for example, aluminium for bonnet and plastic for roof In 1967, Citroën introduced the first swivelling headlights in several models, allowing for greater visibility on winding roads. Recently Citroën invents the Visiospace concept. Stop and start system.
The pitch objective is to evaluate - The added value brought by the agency, qualitatively and quantitatively, to CITROEN DS Line in the digital platform market, strategies and cost performance.
Citroën DS is the high-level vehicles of Citroën Auto, but in China marketing, DS is a new face so far. this time, they briefed our company to compete in their annual online advertisement pitch. We provided the HTML5 design concept for their china official website. the configurator of Citroën DS is a key indicator of this presentation.
Executive Creative Director_ Welson Tu
Art direction / Graphic Design_ Du Haihang
Copywriting_ Jenny Wu / Nitom Sen
Project Management_ Ricky Lee