The University of Rijeka Foundation was founded in 2003 with the initiative of the City of Rijeka, Primorsko-Gorska county and the University of Rijeka.
It is the longest living Foundations in Croatia as well as one of the oldest university foundations. Also, it is independent organisation but fully incorporated in the Universitiy's goals with the focus on the realisation of ideas and projects for the promotion of research and the dissemination of knowledge, the promotion of access to education for all, as well as the promotion of scientific excellence. 
Main activities of University of Rijeka Foundation are yearly grants for the co-financing of the participation at scientific conferences, co-financing of the organisation of scientific meetings, co-financing of publishing activities, and for the co-financing of student activities.
This visual identity is named: The grid of locations and cooperation
The sign is contemporary because it is unconventional, and its own grid also gives the form of the sign. Combining the traditional locations of the Faculties in Rijeka the result is this grid that looks very modern and authentic, unique.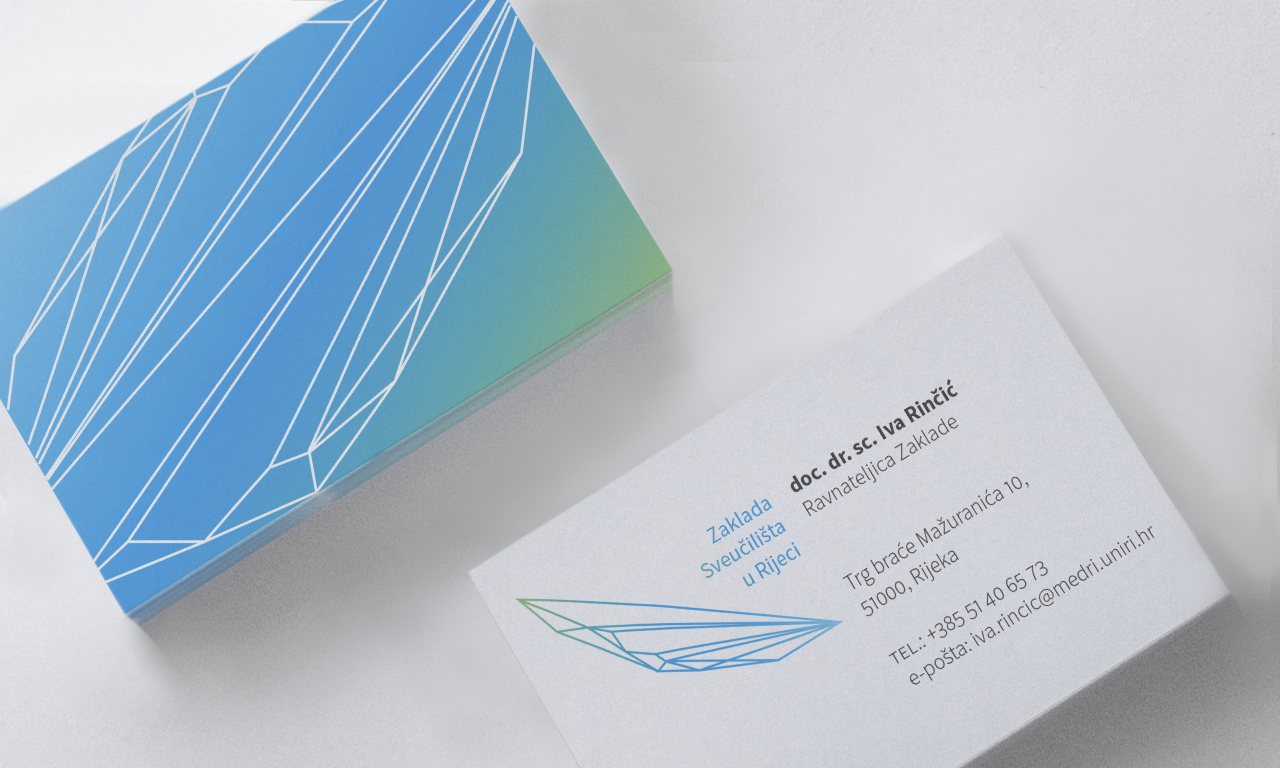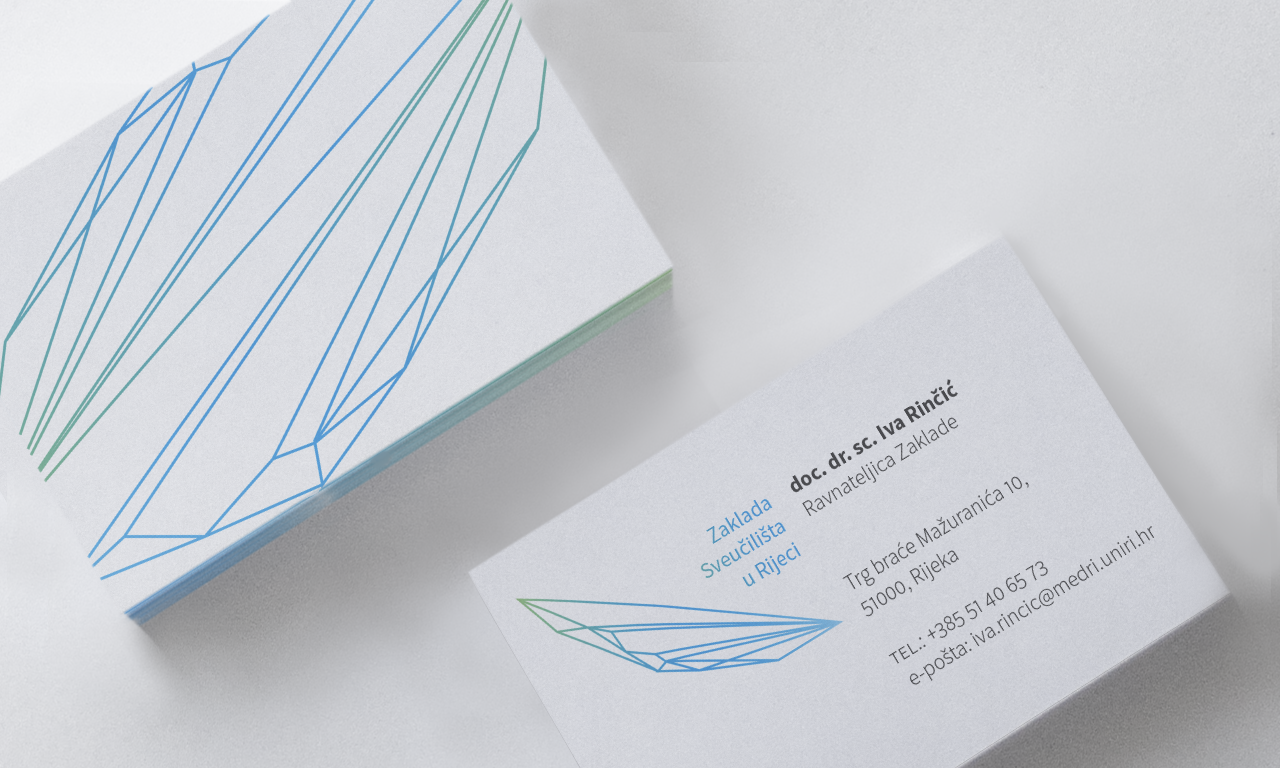 The colors blue and green are combined in a modern way and communicate the seriousness, with the sea (blue), and the growth and ambition (green).

Thank You for visiting and appreciation!