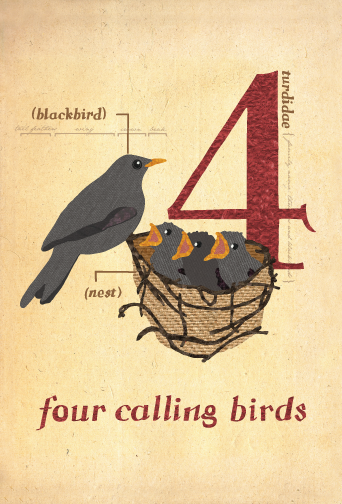 For this project, the theme of the cards had to be the Twelve Days of Christmas, the cards had to be created for an organization, and the fills had to be a texture. 

I chose the Smithsonian and focused on their museum of natural history. The realistic illustrations contain classification markers and latin names that inform and educate the reader. The card is in a vertical postcard format to remind the reader of cards that would appear in a scientific catalog of sorts. The sender would write on the back.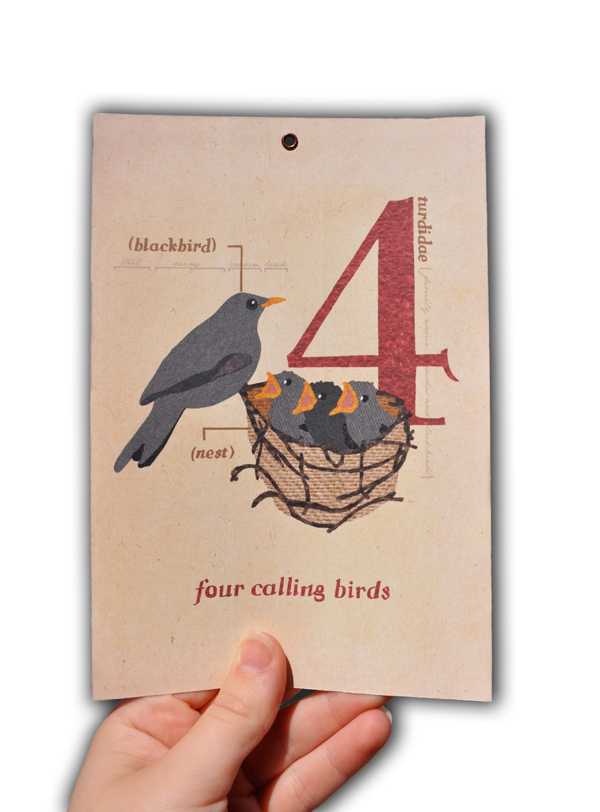 A piece of creme vellum is attached to the back with an eyelet. These vellum sheets provide information on the museum and stay true to the classification theme. A spot is left for the message to show through.
The envelopes continue the antique look and classification theme of the cards. They open like old-fashioned string tie envelopes.