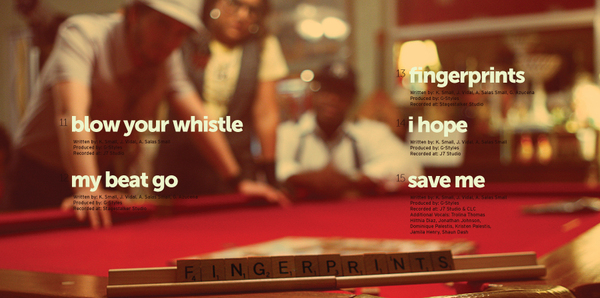 Client: Relevant Media Group
Project: Rhema Soul "Fingerprints"
Online: www.rhemasoul.com

This project was particularly fun. I was hired for creative direction in photography and design (album, promos, merch table etc) and given creative freedom from concept to finish. I went on a road trip with the band and took dozens of photos for the album along with a photoshoot I did with David Moreno (http://www.dajophotography.com) at an amazing house.

I created a bold type-treatment that they can use on stage and on all promotional products. Simple yet strong enough to be recognizable.

This was their sophomore album, more mature than their previous, so I chose a scheme that would translate and compliment the music they produced.