We were approached by Coleman to rethink their interactive space. Yet before we did that, it was essential for us to convey that we first understood the emotional side of the Coleman brand. For us, that boiled down to the idea of 'Legendary Innovation. Timeless Experiences.'

Co-creators included: Jordan Coombs, Miguel Hernandez, and Jeff Currey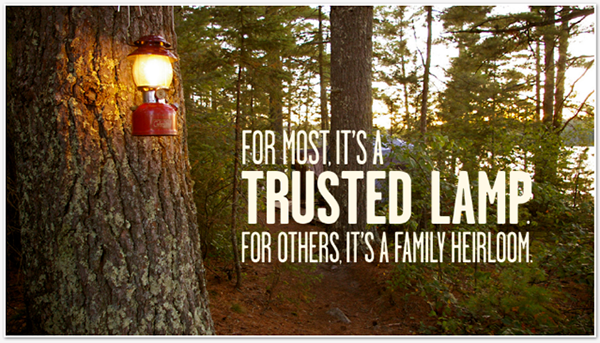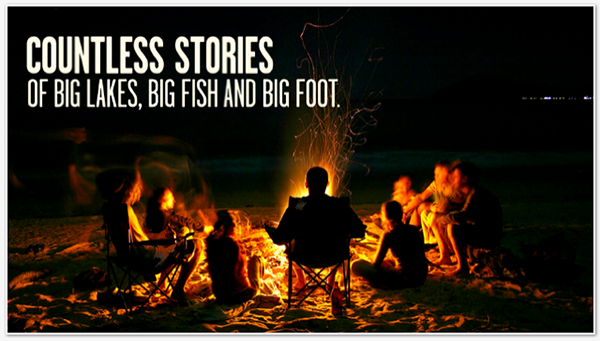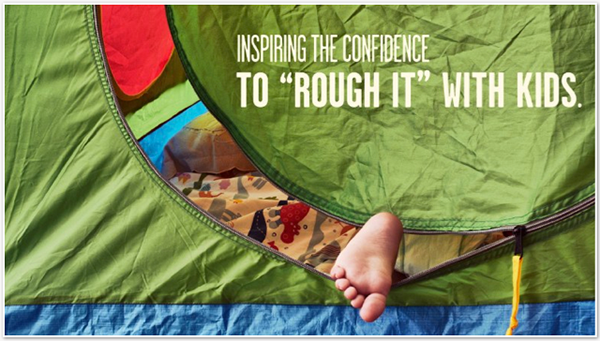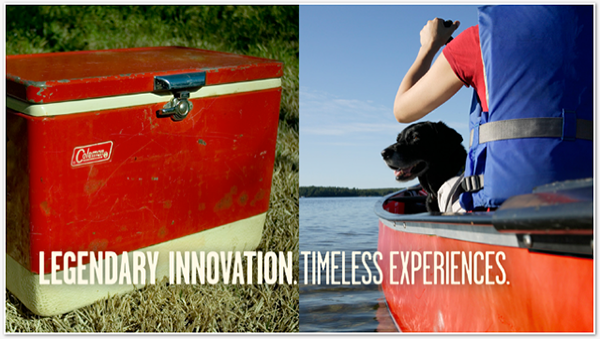 Site Redesign - Coleman.com had the unique opportunity to be a place where enthusiasts could share everything they love about both camping and Coleman. In the spirit of Pinterest, we created a site to offer a constant feed of user-generated content (on the right side) and a place to delve into it (on the left). Additionally, users would be able to access all the product information they seek with traditional navigation.
Customizable Integrated Home Page. The dynamic homepage for Coleman.com allowed the user to customize the content—and products—by adjusting the levels of outdoor activities they are interested in: camping, hiking, and cooking. Intermixed in content were also relevant blog posts, videos, stories, and other user-generated and proprietary content, according to the interests of each unique user visit—only available from Coleman.
User-Generated Stories. Enthusiasts could share their camping stories on Coleman.com by literally telling them and posting them to the site. These days, laptops and mobile phones are ready to record nearly anything—especially a great story about the outdoors. So, Coleman.com was geared to capture them all. A majority of these 'user camping stories' could be uploaded from the Coleman mobile app (right) and Facebook.
Coleman Basecamp + Facebook. Planning a great camping trip takes more than just a destination. It takes planning and coordination. Enter Coleman Basecamp. The place to get everyone's gear organized—so you don't end up with five stoves or none at all. First, Coleman.com will determine the location of the visitor and supply them with a general map of their area (on the left).
Facebook + Coleman Basecamp. Campers will start by selecting the number of campers, their ages, the duration of the trip, the destination, and what they want to do. Coleman will generate an initial checklist of things to bring (in addition to checking local weather, etc.) and the ability to invite people on the trip through Facebook. Once invited, the master checklist will be accessible and users can check off each of the items that they already own. Dates, directions to the group destination, and even checkpoints will also be listed. Within the Coleman Basecamp app, users will be able to search nearby (as well as distant) campgrounds to learn about availability, weather, activities, and more. At this point, users can start planning a camping trip for that specific location.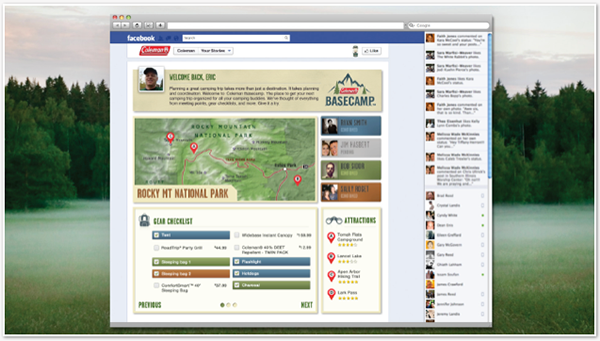 Adventures Past. Adventures to Come. Coleman Basecamp does it all. It helps to connect, coordinate, then camp. At any time, the Basecamp user will be able to update details of their trips, notifying all other campers simultaneously, as well as triple-check that the group is fully equipped for a truly memorable camping experience. Coleman then invites the campers to share their camping adventure, further creating more user-generated content.
Coleman Basecamp (YouTube) - Connect. Camp. Coordinate.
We created a simple video to show exactly how Coleman Basecamp can help out. In this scenario, the campers had no choice but to take their steak extra-rare.