Σύμφωνα με το έθιμο, κατά τη διάρκεια του μυστηρίου και όταν ο παπάς πει το "η δε γυνή να φοβείται τον άνδρα", τότε η νύφη πρέπει να πατήσει το πόδι του γαμπρού για να του δείξει ότι δεν πρόκειται να τον "φοβηθεί" κατά τη διάρκεια του έγγαμου βίου.
 
Έτσι λοιπόν, η πρόσκληση εξιστορεί τους πιθανούς τρόπους που μπορεί να επιλέξει ο γαμπρός για να αποφύγει το πάτημα της νύφης κατά τη διάρκεια του μυστηρίου.
------------------------------
According to the Greek orthodox customs, during the wedding ceremony, the priest instructs the bride to "fear" the groom. At this point it is customary for the bride to step on the groom's foot in order to demonstrate that she will not be"afraid" of him during their marriage.
Hence the invitation suggests what the groom may do in order to avoid being stepped on bythe bride during the ceremony.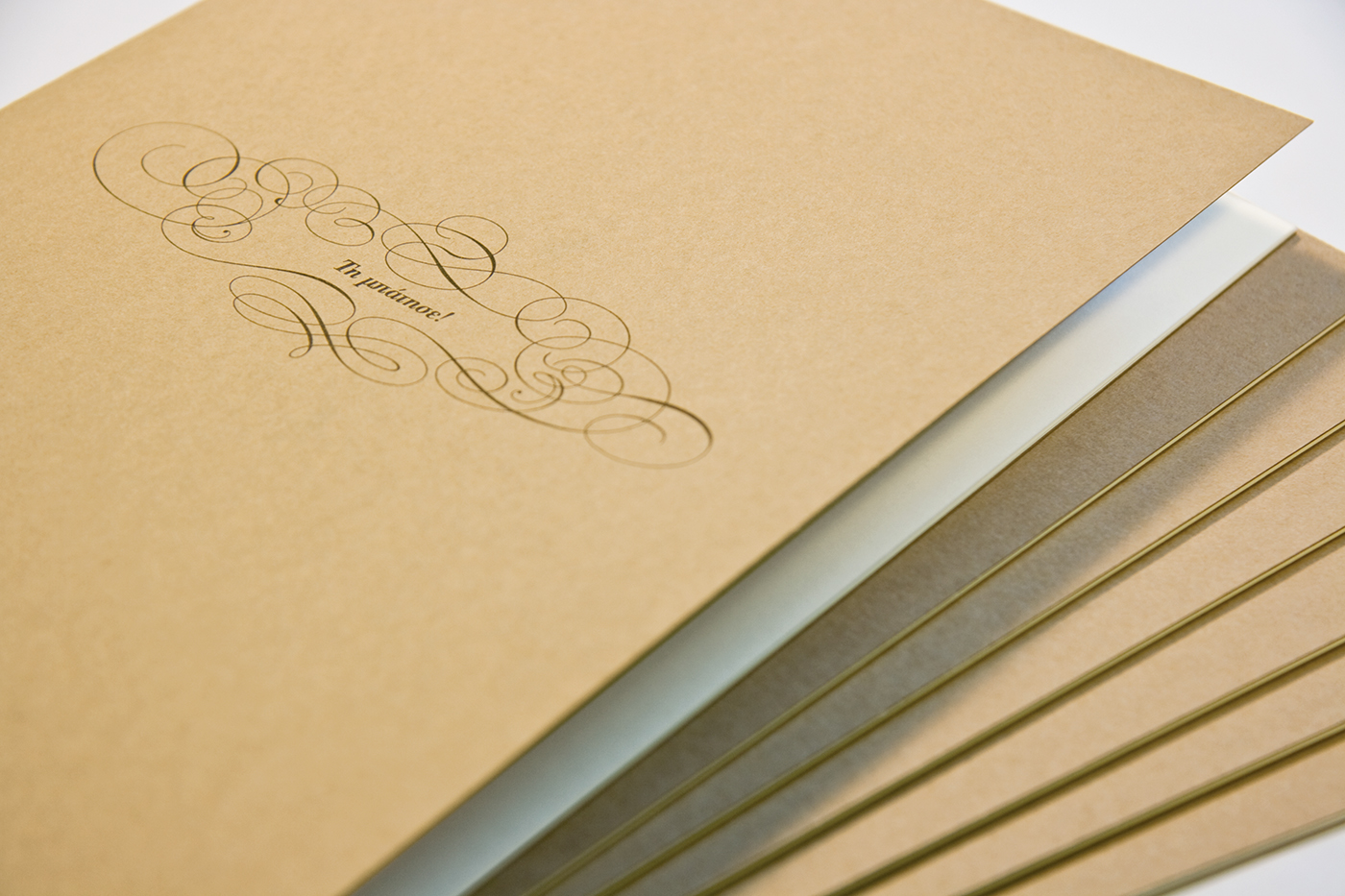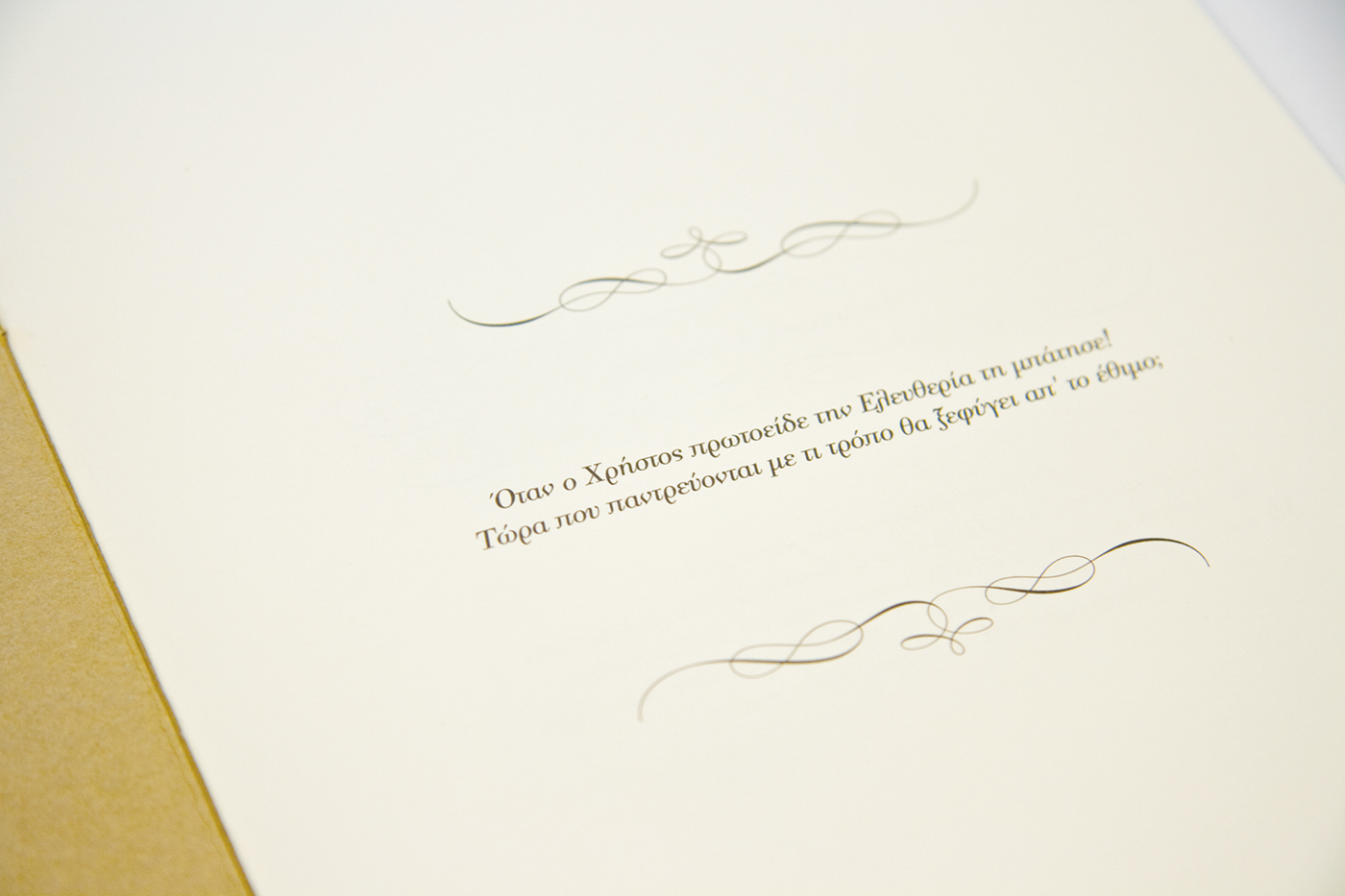 CLIENT


Eleftheria & Christos 



ILLUSTRATOR


Nikos Panos



TEXT EDITOR


Della Zagouroglou