FA Design

In 2009 I was commissioned to design the logo, brand and web site of Élément Santé.

What looked like a small project in the beginning turned out to be a big challenge. The network aspect of the web was a complex new area for me and the whole site has plenty of different pages and services that had to be integrated. Also a series of templates were created which are part of a Micro site.

Additionally, some promotional materials were designed including photo shooting for the brand.

NOTE

The screenshots of the site were taken from the final drafts. Most of the images used in all pages are mock ones. I took some profile pictures from Behance so do not be surprised if you are in some of them. :)

LOGO  |  BRANDING  |  PROMOTIONAL MATERIAL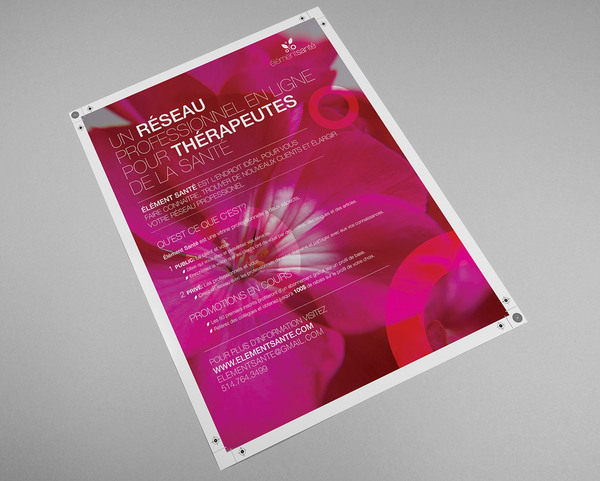 MICROSITE TEMPLATES

As part of the web site, a Microsite was designed with 3 main templates to offer registered users the possibility to have their own web site about their products or services. These templates can be customised by the user changing colours, backgrounds and adding their images and logo.