JEWELRY PACKAGING KLOTZ
This packaging is made of six identical wooden cubes (nutwood, oiled).A leathern hinge provides the opening function, a paper loop used asclosure. KLOTZ is not only forprotecting the jewelry, also for presenting it!

Surprise effect
the first impression of this packaging does not suggest a jewelry packaging. On which side will it open?

The whole packaging is made out of nature material and it's 100% biodesgradable.
This student project
has become real life!
The KLOTZ 2.0 with an extra drill-hole provides more possibilities as you can see here:
http://www.designpackaging.at/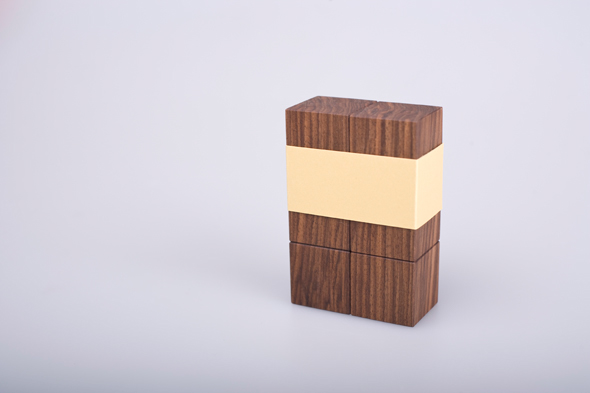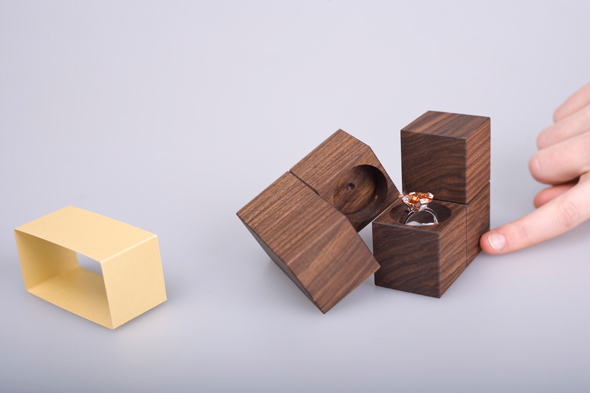 Photography: Stephan Friesinger