CUSTOM PROCESS
ONE. With Otabo's unique scanning process, over 200,000 data points are captured to create true 3D digital models of your feet.  Your foot scans, fit preferences and shoe order with custom design options are sent to our factory.

TWO. Applying the highest standards of shoemaking, we craft your shoes using the finest leathers and materials from around the world - one shoe to the best fit of your left foot, another to your right.

THREE. Your Otabo fine custom shoes are delivered to you in about six weeks.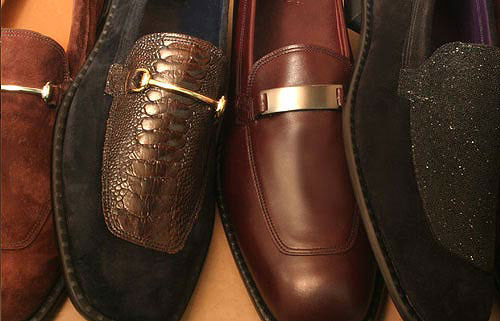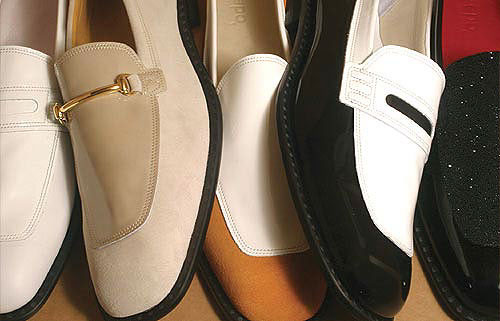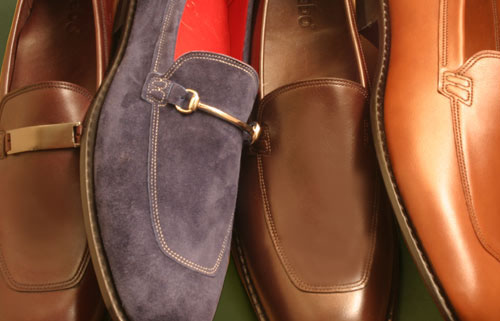 MATERIALS
Ultra Fine Italian Calfskin Suede
Kangaroo Skin
Silken African Sheepskin
Ostrich and Ostrich Leg
Stingray
Imitation Elephant
English Tumbled Leather
Distressed Buffalo Hide
High Performance Dress Leathers
Italian Lightweight Patent Leather
...Additional skins available upon request.
...Custom monogram design available.
REDEFINING HOW WE MAKE SHOES

For the past ten years the men and women of Otabo have been working to create, collect and invent the technologies necessary to bring shoemaking into the twenty-first century.

Our unique team of shoemakers are highly skilled engineers and computer trained technicians, who have learned from some of the best shoe dogs (traditional shoemakers...a dying breed) in the industry.  They have established a new standard of shoemaking, bringing together the best of old and new.  Otabo shoemakers are a new generation of craftsmen.

Guided by the time tested principles of good shoemaking, we have replaced many of the hand skills lacking in our modern work force with the digital skills of robotics and coomputer controlled production processes.

Now, even the smallest details of your shoes are exquistiely crafted - digitally - without requiring the years of apprenticeship necessary to develop hand skills.

So, while our leather cutting is preformed on a one-micron accurate waterjet, and precision stitching is accomplished with the help of military vision-guided technology, the basic fundamentals of good shoemaking are all still there.