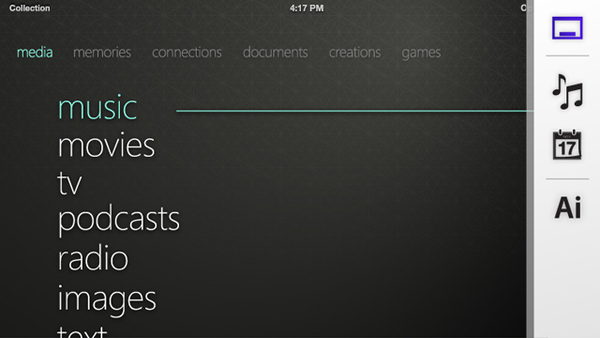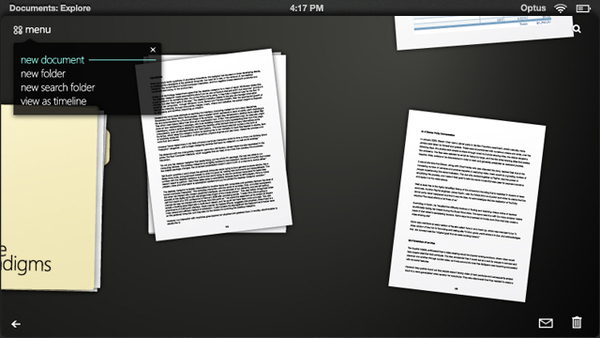 LOCUS OSLOCATION BASED OPERATING SYSTEM / OCTOBER 2008

- Multiple widget desktops designed around a location or activity ie Kitchen, Office, Car- Automatically switches between desktops with GPS and wi-fi mapping- Simplified Collections menu allows browsing via function rather than application

The behind the the Documents Explore app, is that the documents are laid out on a table (this could be a 'work table' or a 'home accounts table') and you simply zoom in on a page (or single finger double tap) and the page will align, with the editing tools fading in for that specific app.

Notes: 
All rights for the icons used in this interface belong to their respectful owners. Please contact me if you have designed any of the icons so I can credit you appropriately.

This project has no association with Microsoft. The project was originally intended for the Microsoft Next Gen Computer competition in 2008. Hence I also looked at the project from a branding perspective and how a product like this might become Microsoft's key arm along with Surface etc.
This interface was designed before iPhone 3.0, Palm Pre, Android etc, making the ideas original at the time :)

- - -
Follow me on Twitter.