Herschel Catalog Postcards
Herschel wanted to come up with a not-your-usual catalog so they decided to do it in the style of postcards.

I decided to incorporate a vintage and clean feel. Herschel has amazing lifestyle photos so I used them for the front part. I tweaked them just a little bit to add more of that vintage color. As for the back, you'll find Herschel products on the left, with descriptions on the lower right.

All in all there are 20 postcards in every set. You'll get these postcards when you buy any Herschel product.
The super lovely photos are from Herschel Supply Co. :)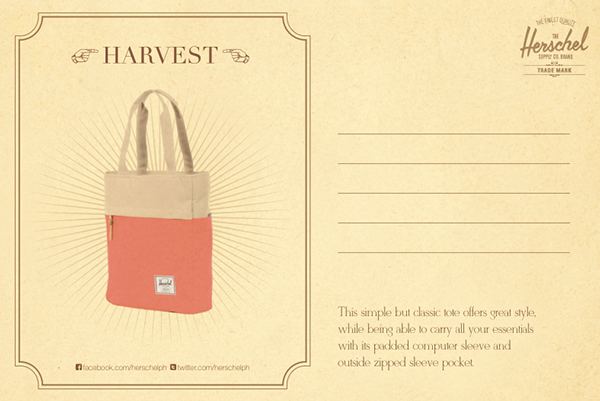 Here's the actual postcard set! :)