Food events are important. They bring people out to enjoy things together as a community. 
Lobster Love

is an exciting food event for those who just can't seem to get enough of this delicious crustacean. It's not for those who like lobster. It's for those who love it.
I started with a simple logo that merely combined

Love

and

Lobster.

It was almost too easy. The rest of the identity fell together quite quickly. In the end, the event was well branded with an icon that summed up what it was about and how the attendees felt about it. The social media basically ran itself -

successfully.
Why did I take on this project you ask?
Because

I Love Lobster

-

that's why

.
* They paid me by the pound.
It's in the

small touches

. The napkins and the aprons. But it's also in the social media images and advertising. This is a product that sells itself, so the event branding needed to serve as an ever present accent. Both on site and on line. The results were

delicious

.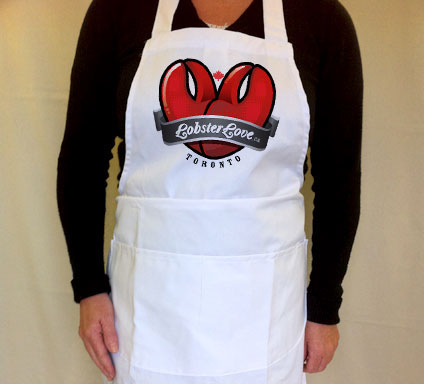 All of the images for this event were simply dipped in warm clarified butter. A strong lead up campaign push filled by dominating event images with a follow up promotion. Start to finish - well received.