LIbrary of Congress
educational booklet with disc insert
Port of Entry was produced for the National Digital Library Program (NDLP) of the Library of Congress in conjunction with their American Memory collection on the

Web

. As stated by the Library, "The NDLP was established to assemble an initial core of American historical and cultural primary source material in digital form. The American Memory historical collections were the product of this effort."

The booklet was designed for teachers and provides a sample lesson plan to help them become acquainted with the American Memory site.
Page shows cover of piece. Medium for cover image__torn paper.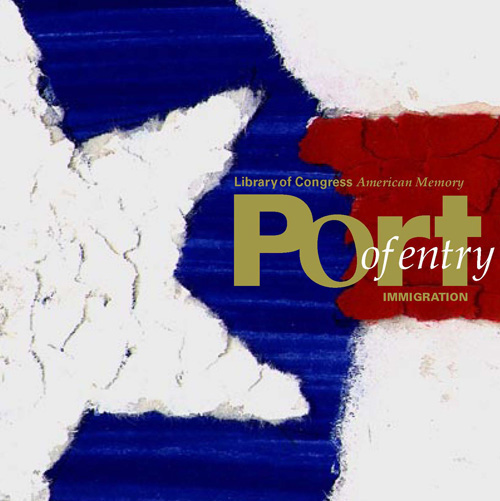 Page shows interior of piece.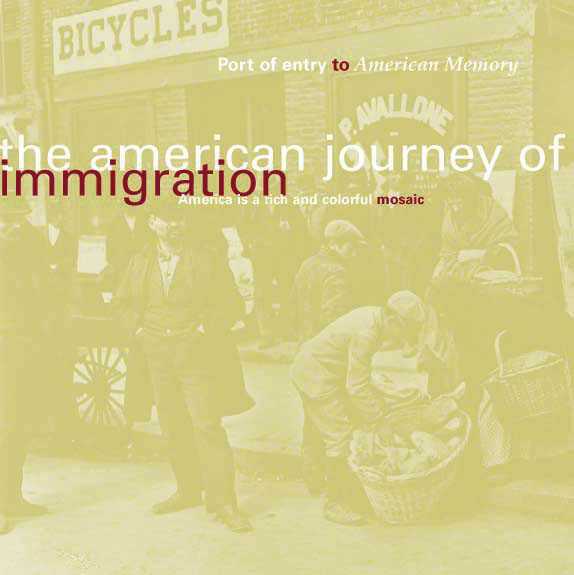 Page shows interior of piece.