Low Life - a free experimental project and a call to slow down your daily internet life.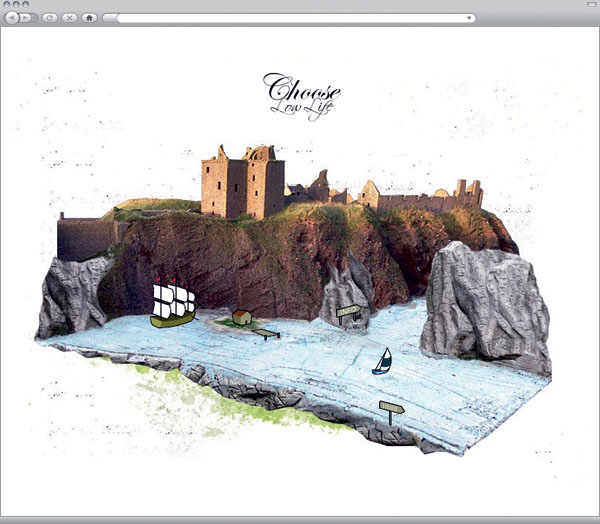 http://www.lowly.net

Still an experimental free project. The site deals with our everday Highlife and experiments with the way we normally surf the web. The user is forced to slow down while navigating Low Life islands by boat.
In the beginning the site was planned as a community but until today we are not quite sure where this project finally ends.... Take a closer look if you have time enough to waste. ;)
The site won the italian eCulture Award in 2005.