CORPORATE IDENTITY RELAUNCH
The new logotype after the relaunch: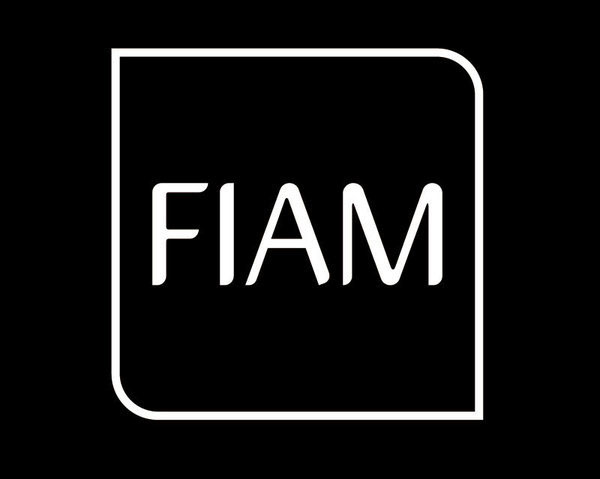 Furniture Fair Salone del Mobile, Milan 2010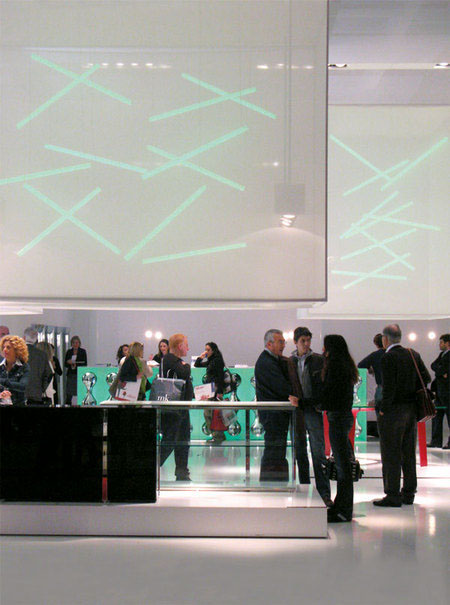 FIAM's history is as transparent as glass, its work features the pricipal properties of this material: purity and strength. The italian glass manufacturer was established in 1973 and shows up on the markets with a double profile until today: on one hand as a furnishing complements maker, producing tables, armchairs and cabinets with designers like Philippe Starck, Ron Arad, Hannes Wettstein, Michele De Lucchi and others. On the other hand they act as a manufacturer of ornamental objects, realized with the collaboration of contemporary artists.
I was asked to relaunch their Corporate Identity. Starting from the old logotype they expected a modern interpretation of their traditional but also innovative handicraft work in the glass sector. The CI included several designs of their business papers, v-cards, adaptions for their booth on the Salone de Mobile, Milan as well as a new online presence.
The new website has been developed in Flash.Below you can find some work examples of the relaunched brand.