Abstract work in encaustic
My work addresses the craft tradition of crochet as domesticadornment, relic and inspiration. I am interested in creating new contexts forcrochet work through the medium of encaustic. The paintings acknowledge theneedlework practiced by my great-grandmother who, despite becomingsight-impaired late in life, continued to produce remarkable, intricate crochetwork. Although the images resemble mandalas, I am interested in creating subtleand not-so-subtle interruptions in their symmetry.


Rather than recreate the stitch itself, I have chosen todocument it through drawing, creating a visual language that parallels thestitch. I am engaged in a play between the tangibility of crochet work and thesometimes elusive, mutable qualities of molten wax and drawing media. The useof wax to reveal and conceal drawn elements embodies the struggle betweenresistance and awareness. This work connects the elemental, sensory qualitiesof encaustic with content that addresses memory and time.

encaustic on panel
12" x 12"
2012
Gift of Daedalus
ink and encaustic on panel
24" x 24"
2012

16" x 16"
2012

encaustic on linen on panel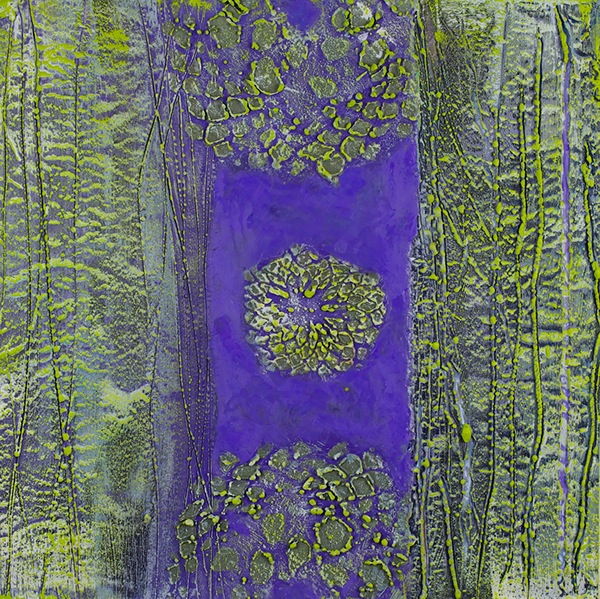 encaustic on linen on panel 
16" x 16"
2013