VideoArt Studio Ennezerotre N!03, Milan / Italy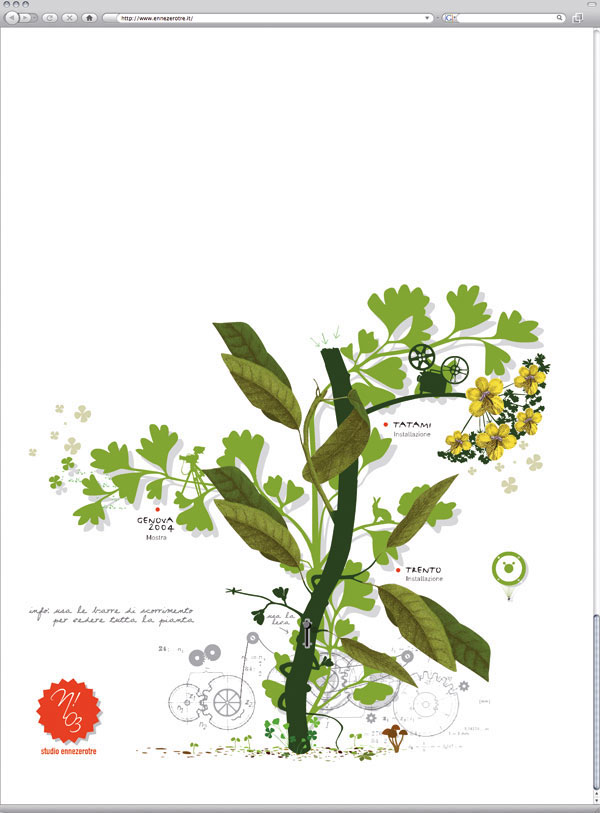 One of my early Webdesign projects. The site was entirely developed in Adobe Flash for the italian video art studio ennezerotre in 2003. It shows a fast growing tree that starts from the bottom of the browser window and climbs up to the top of the page.
The idea of the endless growing tree came from the new founded company itself: the longer they are on the market the more projects they will have to showcase and the more space they will need on their website.
Take a look at the site itself:

http://www.ennezerotre.it
It won the italian eCulture Award in 2005 and was published in several webdesign publications such as "Essentials of Visual Communication" by Bo Bergström.