The Predator Pulse Dragon was part of the 2005 David Beckham-range. The total Dragon-concept was also applied to apparel, accessories, lifestyle shoes and communications.

The Predator Dragon represents Beckham's attitude on the footballfield. It is inspired by Modern Asia: on one hand traditional values and on the other a highly developing (technological) society. The design forms a threshold between tradition and modernity: the Dragon is an ancient symbol executed in a stylised modern way on a high-tech product.

It is a good example of a East-meets-West designvision and helped Adidas to gain significant marketshare in Asia ahead of the 2008 Beijing Olympics.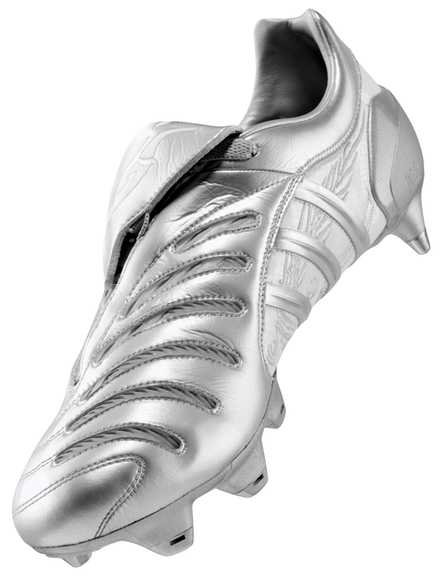 The boots were featured in the Adidas "Impossible Field" commercial: