Sophisticated Metal-Crafted Designs for Jewel-like Icons
I started with understanding Sennheiser's heritage and brand, which spans more than 60 years of audio excellence. They have a simple philosophy of creating the best possible audio product and are commercially very successful. Sennheiser earphones were well built and monolithic but a little austere in their essentiality. I didn't want to detract from any of that, but I did want to add something more in terms of recognisability. That 'something more' had to start from the silhouette, what you see first from a distance, to then continue along the surfaces and into the smallest detail.
The idea of aiming for a distinctive silhouette is based on two things. The first is technical in nature: there are many parts that need to come together and the earphone has to be comfortable. We wanted to emphasise how ergonomics and Sennheiser's sound expertise define both function and aesthetic elegance. We worked very hard to make the earphones as simple and light as possible. For example the OMX980 has half the amount of hinges and moving parts but is more comfortable and elegant than competitors.The second aspect is communication: defining the ideal design symbol gives the brand incomparable strength.
Every detail, including material, is conceived with quality in mind and expresses a sense of exclusivity, but also the characteristic purity of a precious object. One of the secrets of this earphone range is surface treatment on a very small area. It is the feeling of knowing how to balance convexity and concavity, and the way light interacts with the surfaces. This is where our expertise and finesse in automotive surfacing is visible. Our earphones do not look like technical dentist's instruments but like objects of desire. 
Dynamic loudspeaker systems with powerful Neodymium magnets guarantee a lifelike sound image with a highly detailed resolution.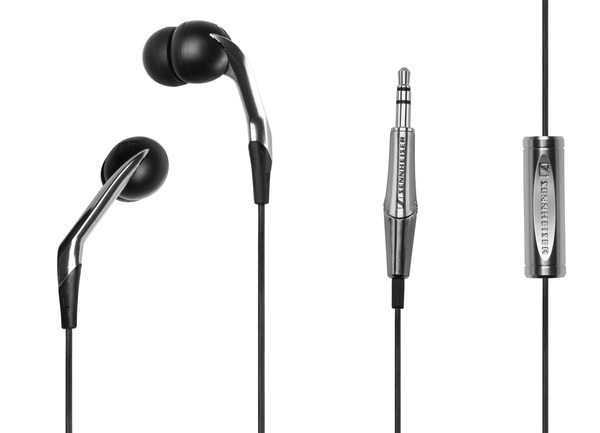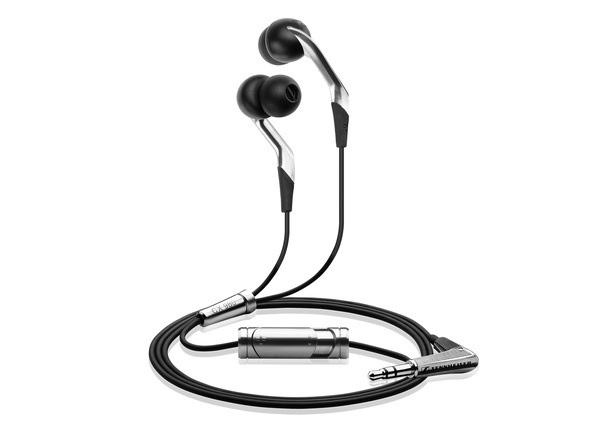 CX 980: Simple yet powerful silhouette achieved with architectural precision and expert sculpting
Musicfans can enjoy their day in complete relaxation with the CX 980. These hi-fi ear canal phones provide detailed, lifelike sound reproduction in a frequency response from 16 to 24,000 Hz. The ear adapters made of soft silicone or foam fit comfortably in the ear canal to offer effective attenuation of external noise. The large selection of seven adapters not only allows the earphones to be adapted perfectly to every ear size, it also enables users to change the sound image according totheir preferences depending on whether they prefer a bass-focused, bass-intensive or fully balanced sound.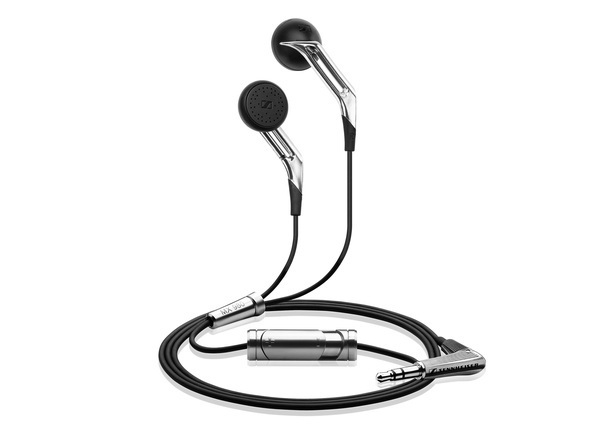 MX 980: A bold statement of premium value with visual sound quality
The MX 980 earphones are also finished in metal. Their striking designmakes them an elegant companion at all times no matter where they are used. Their sound image offers impressively precise reproduction in afrequency response of 16 to 23,000 Hz.
OMX 980: Highly iconic and elegant Y-structure with detailed surfacing that expresses its ergonomic nature with adjustable lightweight ear hooks
Detailed, balanced sound of the same high quality is provided by the OMX 980. The special feature of this modelis its particularly secure fit and its additional wearing comfort. Flexible earhooks ensure that the OMX 980 adapts perfectly to the size and shape of the ear. High-quality metal components provide additional stability for the clever design.
Elegantly practical
Great attention has also been paid to the small extras of the new earphones. In all three models, the volume can be adjusted easily and conveniently by a volume control integrated into the cable. A small but particularly useful innovation is the variable jack plug. It can be fitted either straight or twisted to a 90-degree angle to ensure optimum connection of the headphones to an audio source. A metal clip with a matching design allows the headphones to be attached to the user's clothing. Useful travelling accessories such as an aircraft adapter and an elegant carrying pouch put the finishing touches to these highly attractive earphones.

Photo credits: Sennheiser Electronic GmbH & Co. KG