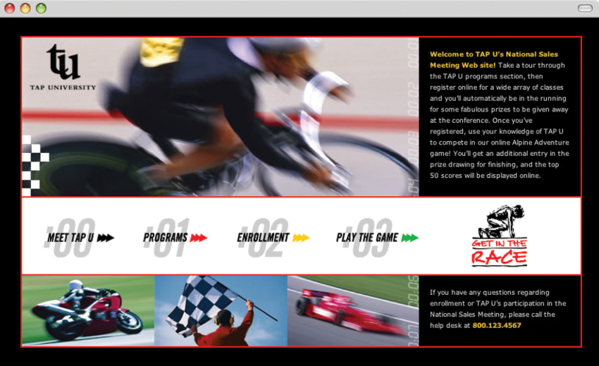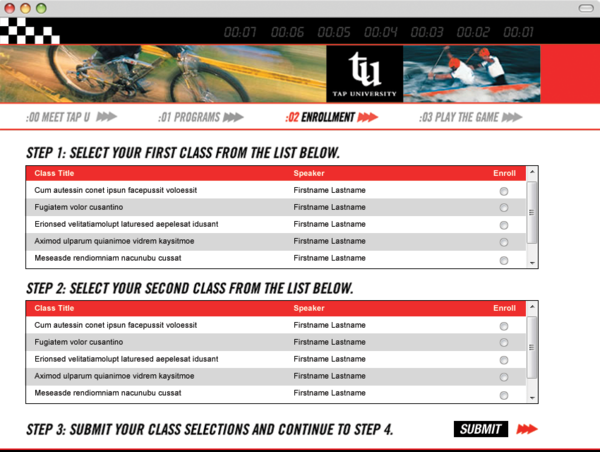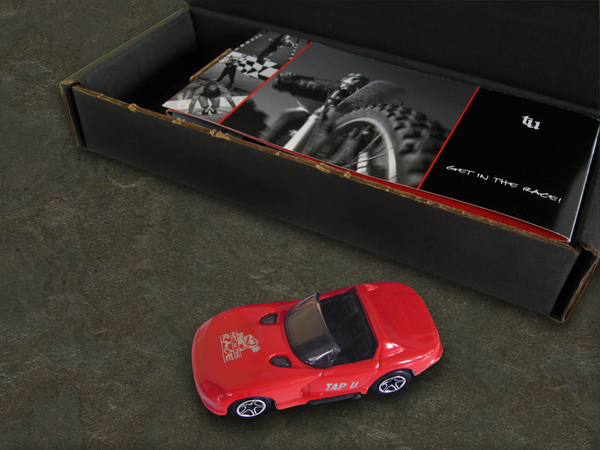 TAP Pharmaceuticals
Tap University National Sales Meeting Promotion
Each year, TAP University promotes its services to sales reps at a national sales meeting. The theme

Get in the Race

was created to build excitement and appeal to the competitive nature of the sales reps. The NSM Website served to explain the educational offerings and allow for the reps to enroll online prior to the sales meeting.
They could also test their skills and knowledge about TAP U in an interactive skiing game that was developed and posted on the TAP intranet. Reps were encouraged to play in order to win tickets for prize raffles to be held at the meeting.
Email blasts were sent to promote the upcoming event and encourage reps to register early. An interface for the on-site kiosk was designed to assist those needing to print or make changes to their schedules.
The direct mail invitation included a matchbox car with an imprinted logo as a keepsake and two complimentary tickets for the drawings to be held at the event.