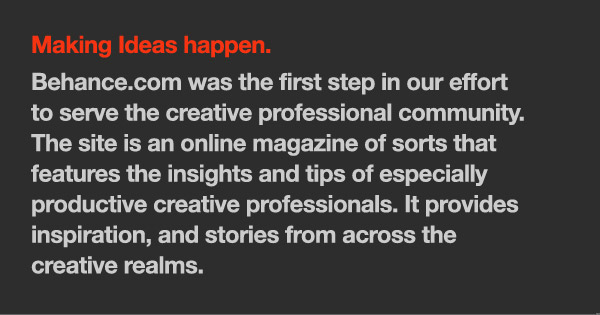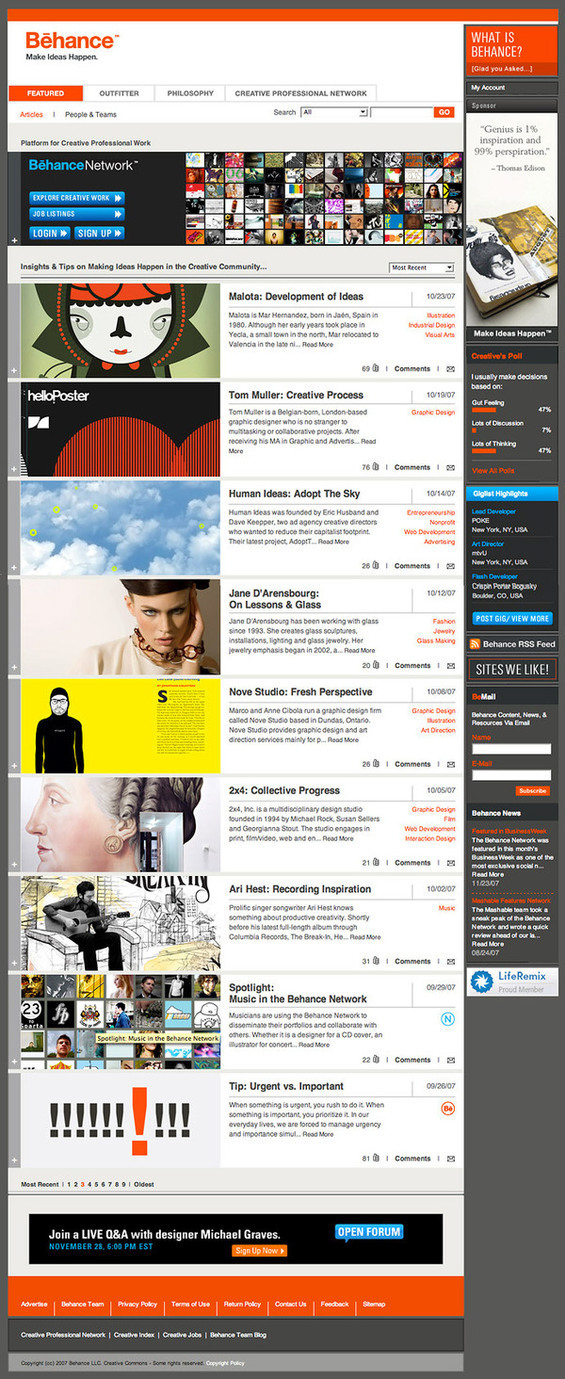 The Outfitter
The Outfitter features a selection of products and services for creative professionals. We tailor the selection in the Outfitter based on user feedback and product suggestions.
Why is it called the Behance Outfitter?
The original vision for the Behance Outfitter was to create a resource for the knowledge, products, and services that "outfit" creative professionals to make ideas happen and achieve high productivity in their work. The term comes from the outfitters in the western United States that cater to visiting fisherman. When you visit a remote area in search of the optimal catch, you first visit the local outfitter to get a map, tips on where the fish are being caught, and purchase the best flies (for fly-fishing) or lures that work in the area. Without a stop at the local outfitter, your fishing expedition is not likely to be productive. Of course, those who ever fish on the Behance team advocate "catch-n-release" and also take part in forestry surveys to help protect the fish population.