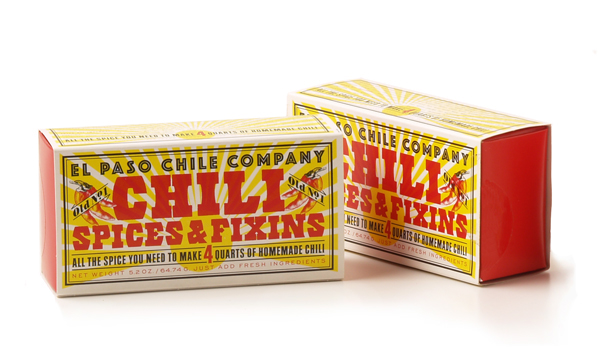 El Paso Chile Company
Package Design.
Vintage silk screen artwork brought a new voice to the crowded market of BBQ food products and gift sets.Each package was created with its own unique mix of artwork allowing for the brand to remain fresh and engaging across more than 25 separate SKUs.
El Paso Chile Company BBQ Packaging was featured in
Graphis
Design Annual and the
Print
Regional Design Annual.
Design: Chad Roberts, Lettering: Chad Roberts.


Created while on staff at Louise Fili Ltd in New York, NY.