Birdy Nam Nam
Personal project (in progress) i started because i thought the last album cover of the Birdy Nam Nam was horrible (sorry for the graphic designer involved).
I try to create something by playing on the fact that they are four dj's and that the album is called "Manual for Successfull Rioting".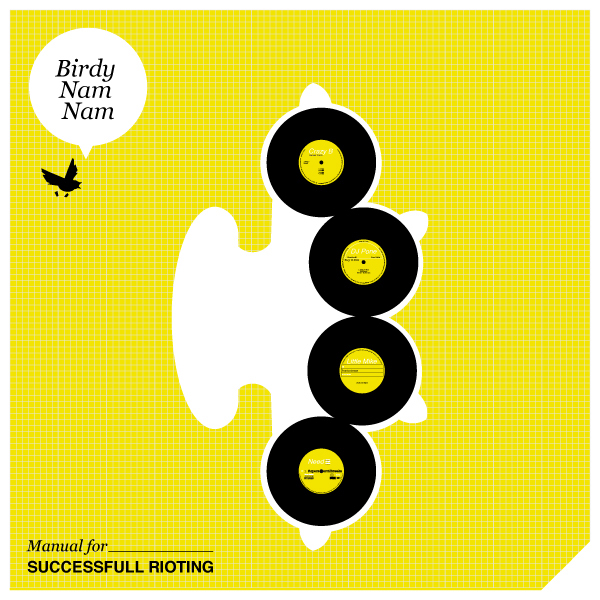 I use the real name of the four DJ & their productions to design the inner circle of the differents discs.