every year the same question:
"what present could i offer my girlfriend this xmas?" and with every year it's getting more and more difficult ;) maybe i can help somebody for at least once to avoid this question..
"... an idea for a present for a precious woman."
i checked our apartment for hints, what my girlfriend really could use. i found her jewelry box (an old shoe box) with all the chains and earrings stuffed in it. so i had this idea..
i went to the local DIY-store and bought: 3x wooden panels | some small yellow hooks and nails | 3x little wooden boxes | some glue..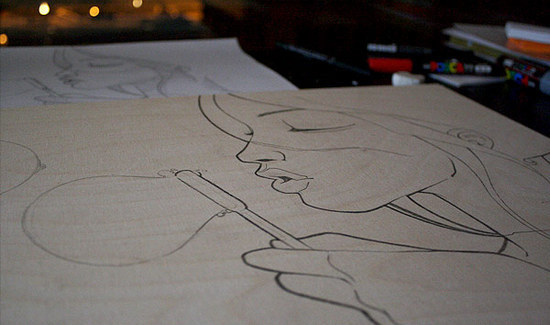 and in the end, the smile you get is always worth all the work you invest..  ♥