This cup with a generous and iconic shape , is a link between speed and stability. Referring to the rapid consumption of coffee in countries such as Italy, and thanks to its elegant dance; Cosphere leaves a trace of the momentary intensity of this tasting.

With its spherical shape, it is unusual but also very clever because it conceals a ballast allowing the cup to quickly regain its balance and thus never be reversed. Built to last, it promotes the use of recyclable material: stainless steel. Indeed, the use of this material widely used in the home, gives the cup style and simplicity whileNarcissi is an unusual "object mirror", elegant but fun and very functional. It comes from a work on "fonctional illusion," in order to transcend the idea of a narcissistic reflection.

It can be used in several positions from different angles, the mirror is no longer flat it becomes a volume free of expression. The integration of the foot with a lot of fluidity in the body of the mirror, shows a distorted image in movement. Narcissi raise up wonder and magic in the minds of the most modern as more traditional.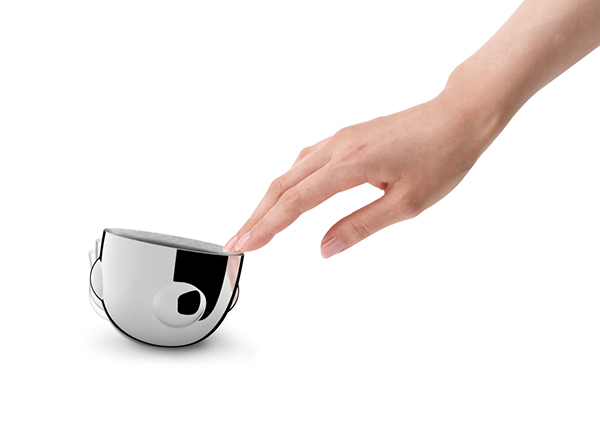 © JULIEN BERGIGNAT
PATENTED – MODÈLE DÉPOSÉ
Industrial Design : Julien Bergignat