African beach calligraphy 2009

- a few asemic pieces done in the last quarter of 2009.

The work is usually very temporal, often lasting no more than an hour before it is taken by the wind or the tide. I carve the letters in the sand using various instruments and then photograph them with my Nikon D700. I leave no footprints and the tide leaves me with a clean slate.

Most of the forms used here draw their inspiration from African writing systems, but in some instances, I have moved on from there and found myself playing with variations of a particular movement - pretty much like a musician might play with variations on a theme.

I have 20 years experience as a calligrapher but the most difficult aspect of the work remains the calligraphy. Any calligrapher worth his/her salt will understand this. Even wordless writing must have a logic, a system of movement, a poetry.

I have a couple more pieces to add here later, so if you're interested, have another look in about a week's time.


Giclée prints available here:
http://www.beachscriber.artfire.com (printed, signed and dispatched by me)
http://www.beachscriber.imagekind.com (printed, framed and dispatched by Imagekind)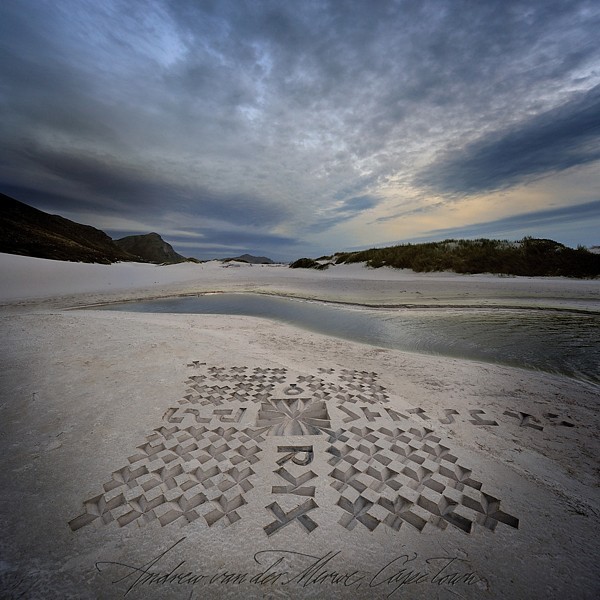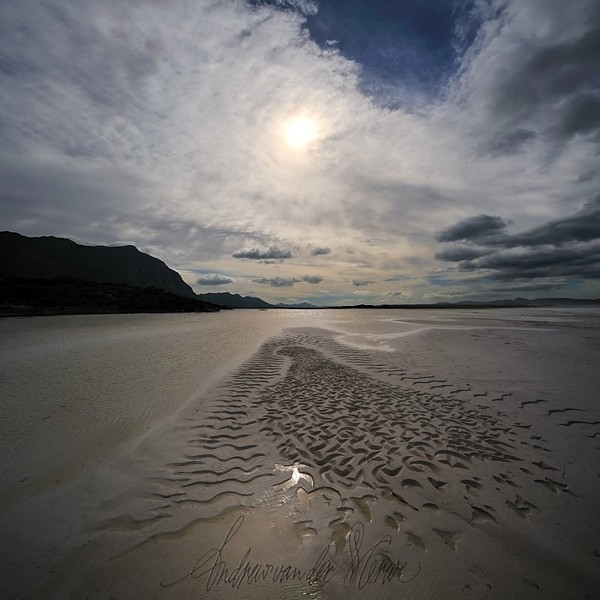 This piece is my entry to the Hope in Art competition at hopeinart.com. A large canvas print will be auctioned for charity between 15 & 31 January. See http://hopeinart.com/gallery?entry=57
Breadline Africa does incredible, valuable work, especially among orphans and Aids-affected children in Southern Africa.