Lynyrd Skynyrd
"Branding & Concert Merchandise"
Art Direction, Logo Design, Lettering, Graphic Design
Lynyrd Skynyrd is celebrating their 40th Anniversary in 2014. I'm proud to share this updated portfolio to mark the occasion. I created the following original logotype for the band back in 1995. This was the t-shirt line which accompanied their "Summer Frynds Tour" that year. I'm delighted to see Skynyrd still using my logotype design on every album cover,  stage backdrop and collectibles ever since! So here's to their legacy and "a few more from the road"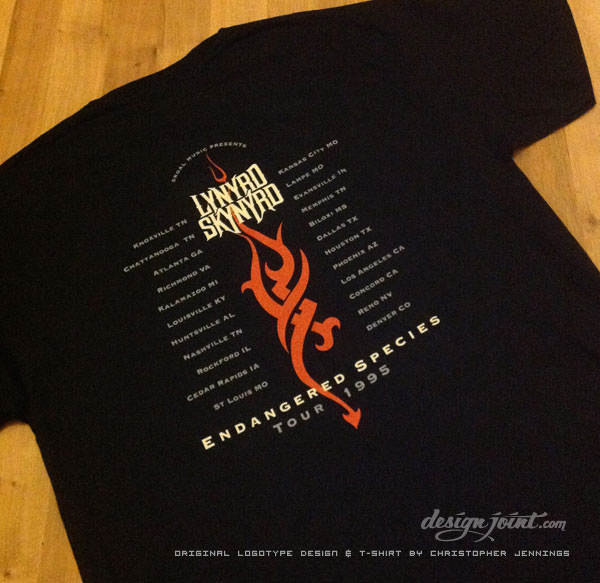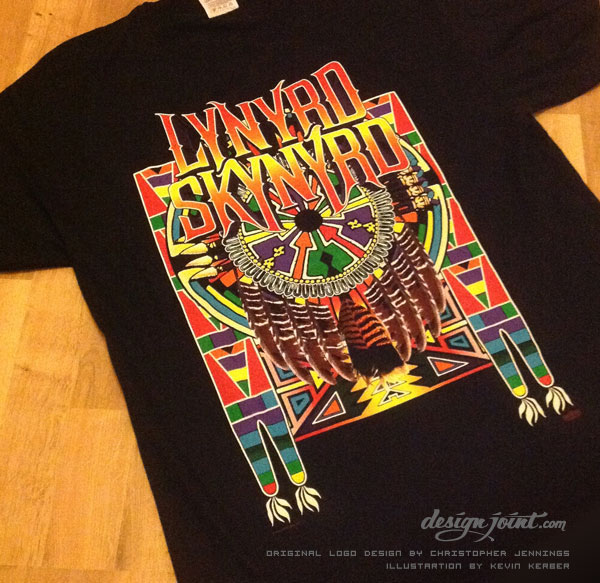 The band had just released the song
"Devil in the Bottle,"
so I thought "let's do a shirt with the evil bastard trying to break free of the bottle" visual speaking. So I branded this garment with label style graphic art, band trivia and a custom logo / lettering. Sean Wyett of
blackcatboise.com
 assisted me with the illustration of the
"juiced up devil"
for this best selling T-shirt which both the fans and band loved!