The MARLIN Concept Yacht is aneco friendly sloop  luxury yacht whichcombine several design concepts and innovation elements for the maximum comfortand performance on the board .
The deck is design to bespacious . The shape of the deck allow the crew to move easily on board and tobe easy to clean . For a better comfort I design the cockpit seats to be moreergonomic by adding a space for the legs under the seats . Another aspect ofthe comfort on deck are the two folding chairs that I design for every steeringwheel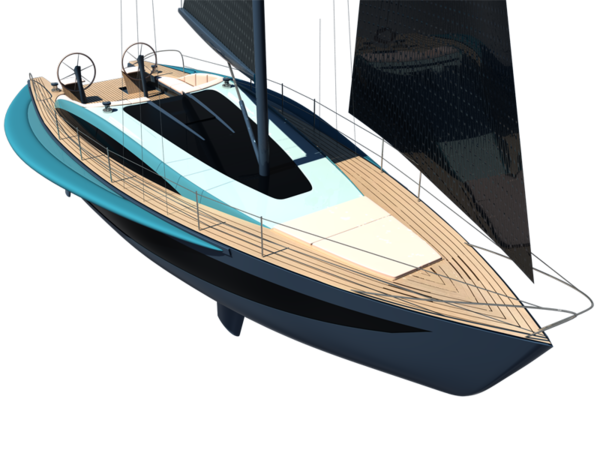 For an extra comfort andrecreation I integrated in the bow deck an chaise-longue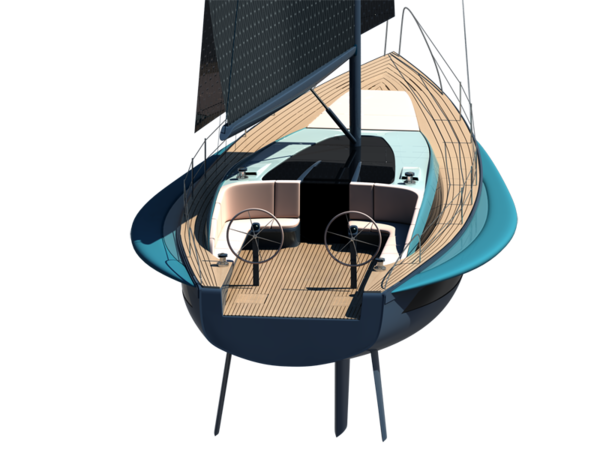 Oneelement of innovation inMARLIN is the use of two inflatable "wings" from the port and the starboard forstability . The purpose of the "wings" is practically to grow the beamdimensions . The benefit of this "wings" is that they lower the risk ofcapsizing and psychologically they give a safety feeling . The performances ofthe yacht is the same because the "wings" are very light
The second element of innovation on TheMARLIN Concept Yacht is the energy which is supplied using the solar energythrough the nano technology integrated in the sails material . This thing ispossible by using nano panels because they are very thin and flexible .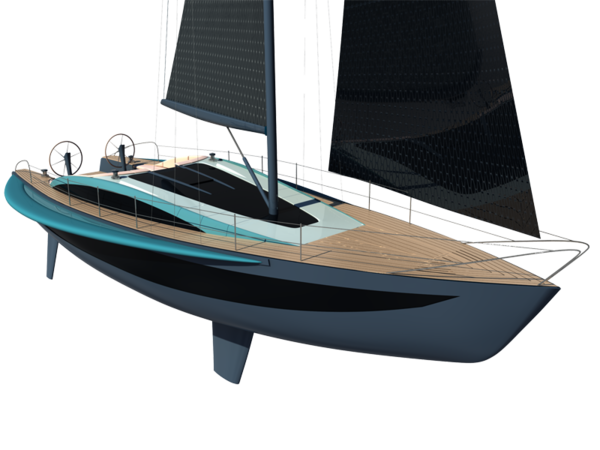 The design of the interior isthe result of the analysis of the connection of the sailor with the sea . Togrow the connection with the sea I use a lot of window area on the cabin and thehull  because I want that the persons onboard to have visual contact with the sea all the time . Another innovation isthe possibility to sea the bottom of the sea through the floor of the yacht .The MARLIN concept yacht is design to be sail by a crew of minimum 2 perssonsand a maximum nuber of 8 perssons .
In conclusion the purpose ofMarlin concept yacht is to grow the connection between the man and the sea andnature especially and the grow of the comfort and pleasure to sail the sea ingeneral