The Module Thats Started It All
One of the first steps was to develop a step-by-step sequence that depicts how to create the module. I created this module on the basis of wanting a self-sufficient piece that folded into itself to hold together. The result was an almost boomerang-like structure consisting of triangles.
Deciding how to connect these odd-shaped modules was a matter of critical thinking. I finally decided to sew together the longest edges with dental floss and have their downward flaps act as tabs to join more of the same shape.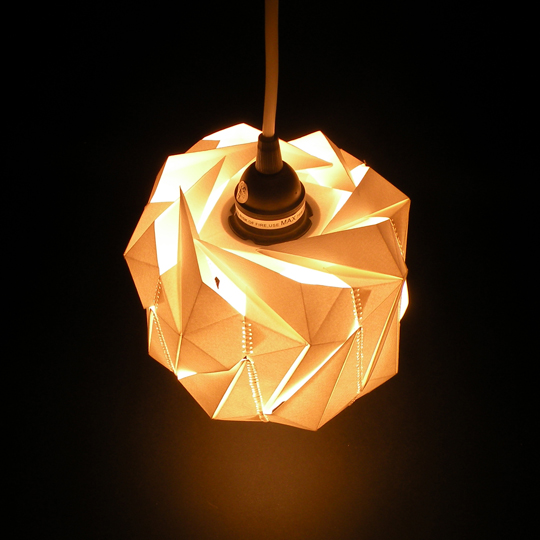 Documenting the Process
The purpose of the lengthy process was to have a rich step by step display about the way we went about making all that we did. The book was made an accordion to enhance the project being about the process. The viewer can manipulate the book to view multiple stages of the work.