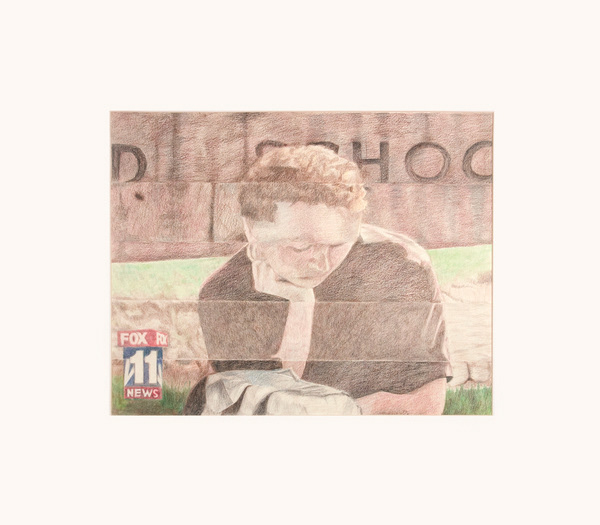 I installed a number of intricate drawings in the Biola University Art Gallery as a part of my B.F.A. completion in May 2008.

The drawings are significantly enlarged representations of stills taken from a single news story. The drawings were completed by breaking up the stills into horizontal bands and drawing each band left to right/top to bottom. I spent approx. 2 hours rendering each band with colored pencils; my rendering method changed from hatching, soft-washing, and repetitious-circular-filling depending on my mood (which varied over the course of this time-consuming project). Each band was blindly represented (in both the source image and final drawing) so a level of distortion does occur in the final drawings.

The story depicted is tragic; names and details have been omitted. Only an ominous rotating graphic consistently found in the bottom-left region of the drawings indicate the source of the images.