Be a Whole Foods Market Store Graphic Artist!
My work from a six year career with Whole Foods Market
Every Whole Foods Market keeps at least one full-time graphic artist on staff to design marketing materials, render chalkboards, and produce all the signs. 
Duties included :
Creating signage for all departments, adhering to proper graphic & font standards,
Following all regional signage graphic standards, guidelines & procedures,
Creating flyers and other marketing materials as needed, within regional graphic guidelines, and
Illustrating chalkboards for display in departments.
From 2006 - 2011, I worked in four different stores in DC and New York applying my unique design perspective to in-store promotional materials and chalkboards for the preeminent brand in organic and natural foods.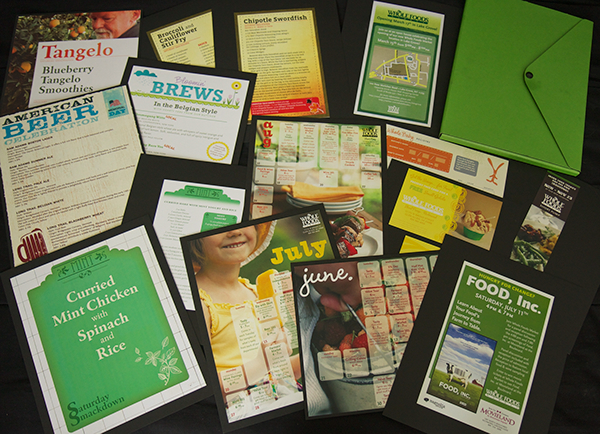 Thanks for Taking a Look!