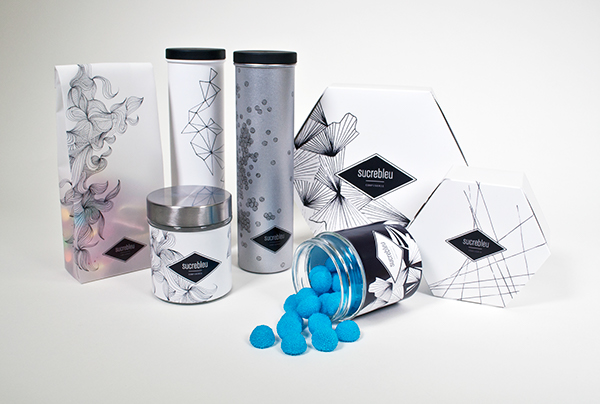 Nouvelle marque-image et création d'une famille d'emballages-cadeaux pour la confiserie Sucrebleu. 
Ce projet propose d'offrir des bonbons en cadeau au même titre que le chocolat 
que l'on 
donne 
ou 
achète à toute occasion. Il s'agit d'une confiserie qui cible une clientèle 
autre que les enfants.
This project proposes to offer 
sweets 
as a gift 
for all 
occasions the same way you would conventionally offer chocolate. T
hese confectionnaries are perfect for grown-ups.