The Golden Ratio is a universal principle of striving for beauty and completeness in the realms of both nature and manmade objects.  It has fascinated Western intellectuals of diverse interests for at least 2,400 years.
While there is a variety of mathematical and scientific explanations available that describe what the Golden Ratio is, the most meaningful explanation to me is what kind of feeling the looked upon object (s), and this truly could be anything, evokes within the viewer.
To give you a brief demonstration of how viewing according to the guidelines of the Golden Ratio can apply to everyday seeing, I invite you to explore the following examples. A few

 
more examples
are here...
All images Copyright by Marian Kraus. Use with express written permission only.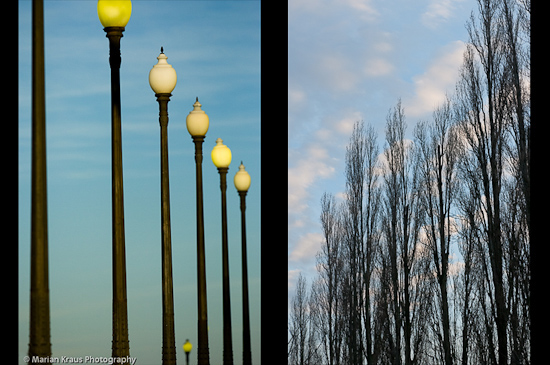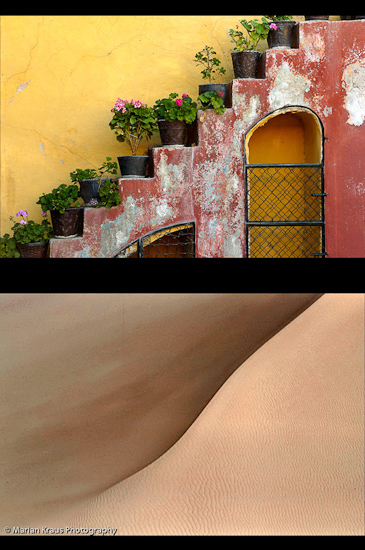 I hope that you had fun perusing and contemplating these and that they gave you some inspiration...