CARNAVAL MIAMI IN CALLE 8
For more than 35 years Miami has been celebrating Carnival Miami at Calle 8. This annual showcase of events draws close to one million residents and tourists to the greater Miami area. The activities include live concerts, footraces, culinary competitions, galas, art, jazz and the nation's largest street festival.
Winn-Dixie goes all-out during this season. They sponsor 4 big events.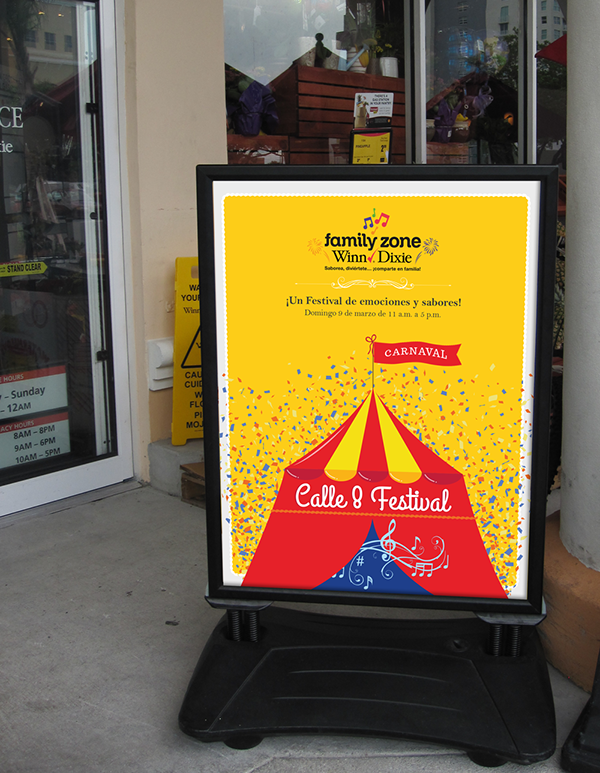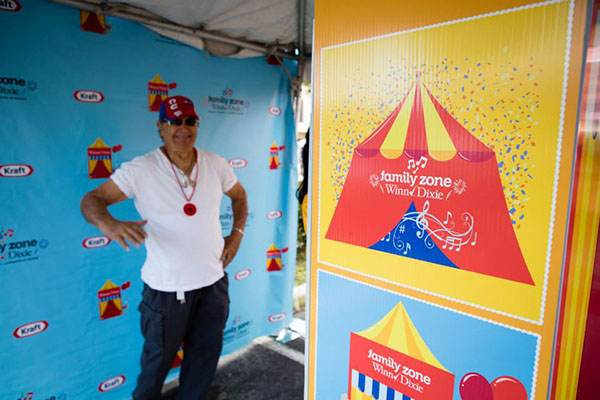 FUELPERKS! CAMPAIGN
Fuelperks! is a benefit offered by Winn-Dixie to their clients. For every $50 spent on groceries, you get 5¢ off per gallon when pumping gas. Wonderful benefit, but few people knew about it. 
STORE OPENING CAMPAIGN
Winn-Dixie renovated a popular store in West Palm Beach and wanted to let everyone know.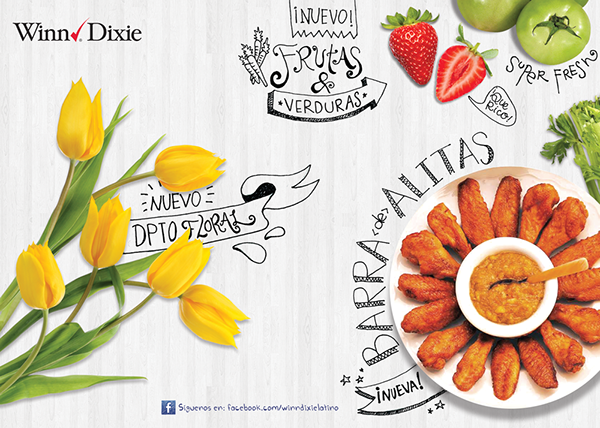 WORLD CUP CAMPAIGN - 2014
Winn-Dixie wanted to launch a campaign during the World Cup. Me and my awesome copywriter came up with "The World Food Cup" campaign. We wanted food from the different countries to compete against each other by having our Winn-Dixie Latino Facebook fans vote for their favorite food. The good thing is that not only the World Cup teams could participate, we included all Latin American countries on this World Food Cup!
The engagement was huge, fans voted and supported their countries on every post. And off course, the ultimate winner was "ropa vieja" since most of our audience is Cuban.