email me:
albanesematthew@yahoo.com
Please check out my new official artist website for updates, news, publications, works in progress and exhibitions. Thanks again to everyone for the great support! Stay tuned for new work!
www.matthewalbanese.com
My work involves the construction of small-scale meticulously detailed models using various materials and objects to create emotive landscapes. Every aspect from the construction to the lighting of the final model is painstakingly pre-planned using methods which force the viewers perspective when photographed from a specific angle. Using a mixture of photographic techniques such as scale, depth of field, white balance and lighting I am able to drastically alter the appearance of my materials. 
Pre-order my book

Strange Worlds

 which inclueds two new unpublished works, "Trainwreck" and "My Dream Your Nightmare" 
On press with Matthew Albanese: Strange Worlds at Lazy Dog Press
"Box of Lightning"
Thanks everyone! To achieve the lightning effect i built a large box with a plexiglass face painted black. I then etched out the lighting so light could pass through. I wanted the lighting bolt to be the only light source in the image visit www.matthewalbanese.com to see the actual diorama.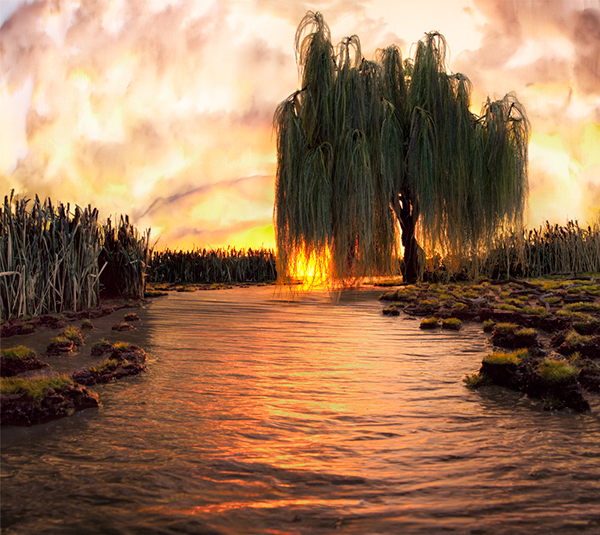 New Life #2

Diorama made using painted parchment paper, thread, hand dyed ostrich feathers, carved chocolate, wire, raffia, masking tape, coffee, synthetic potting moss and cotton.