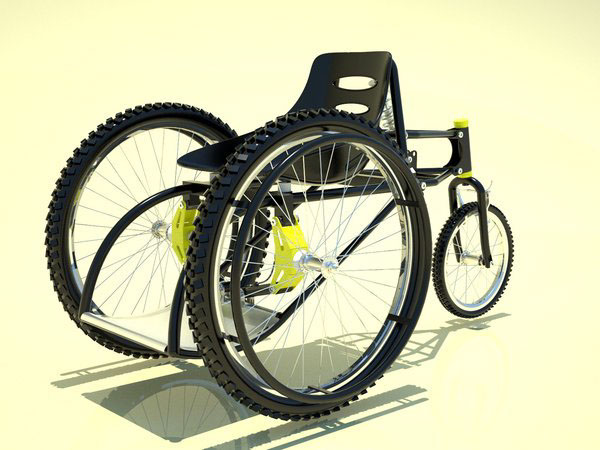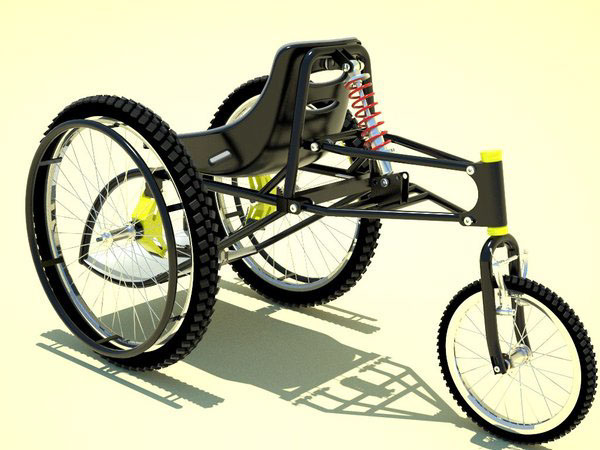 This product is designed to meet the travel needs of a person with reduced motor skills in the lower limbs.
The disabled is today with many barriers in society, being limited in sport because
the high cost of special wheelchairs. What is sought is to make a product that can compete with wheelchairs that are in the market today in terms of costs and benefits.
It combines the qualities of a common wheelchair,with a sport chair , giving users certainty about the rigidity of the structure, a third point of support provided by the rear wheel and a comfort in the displacement that gives the suspension system and road of 26 ¨ front wheels.
It has a suspension system that adapts to the weight of the user, and a regulator of camber in the front wheels.
The armchair is constructed as a fiberglass monocoque, with a upholstery designed to give comfort and a better position to user, also has an adjustable belt.